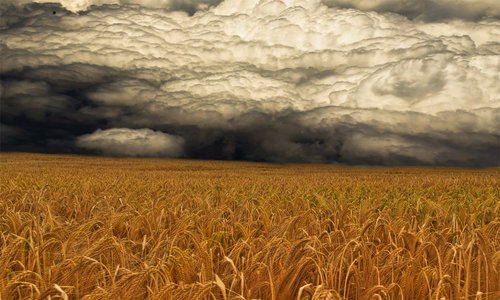 Apostasy within the church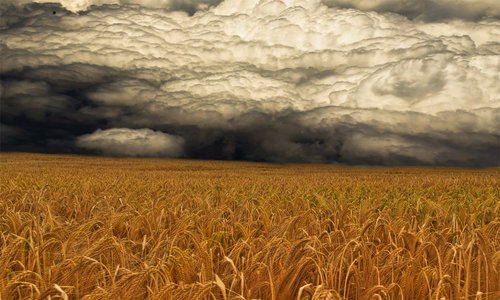 By Merrill Olson
As one studies prophetic Scripture and current events, there is a sense that we are experiencing the end of the end times. It is as though God is saying, "Wake up!"
There are specific things that the world is experiencing that cause one to say, "We are truly close to the coming of the Lord Jesus Christ." Even the Lord spoke of explicit events to discern the times (Matthew 24). This was close to the end of His earthly life.
Therefore, in view of what He said and what His Word says overall, believers cannot live each day with their heads in the sand. Jesus said, "Take heed that no one deceives you" (Matthew 24:4). Thus, He warns against deception.
To keep us on track regarding prophetic events, a careful study of God's Word will give us peace and yet excitement to see how events are falling into place. This means that the coming of the Lord for His redeemed church could be near. People are sensing that the world before He returns is on its last legs. Many believers are expressing it.
For instance: According to 2 Timothy 3:1-9, the threat of apostasy is a mark of the last days, that began with Christ's first coming and culminates with His return. Apostasy is a departure from the truth. We are living in a day when the greatest threat to the church is apostasy. This is true in many American churches. The enemy is on the inside. We are in an age of "itching ears" where preachers are telling people what they want to hear and not what is crucial for them to hear, "sound [Biblical] doctrine" (2 Tim. 4:3-4).
Today we have wickedness and compromising in a great number of churches in this country because of what is happening on the inside. A few examples:
(1) The Bible is under attack. Pastors and theologians are chiseling away at God's Word. Many do not believe or treat it as the inspired Word of God (2 Tim. 3:15-17).
(2) Basic truths about the Lord Jesus are under satanic assault: The deity of Christ, the virgin birth, the resurrection. Many are saying that repentance does not matter. People do not want to believe that Jesus is the only way (John 14:6).
(3) Biblical marriage is being attacked. More and more pastors are conducting same-sex marriages with little regard for what the Bible says.
(4) Everything is up for grabs in the church: Health and wealth gospel has been around for a long time; seeker sensitive churches that do not want to offend; the gospel of self-fulfillment is being preached. All of these are tragic actions of apostasy!
The Reformation motto was "Out of darkness into light." But, today the church in America is experiencing what someone said, "Out of light and into darkness."
What is the solution? First, pastors and churches need to repent and get right with God. Secondly, the Bible needs to be preached. God gave 2 Timothy 3:15-4:2 for a divine reason. Without the Word of God, people and churches lose themselves. In these last days, the church must be its best. This only happens through following sound teaching!
Merrill Olson served as a senior pastor for thirty-four years. He received a B.S. from Minnesota State University-Mankato, an M. Div. from Bethel Theological Seminary, and a D. Min. from Columbia Evangelical Seminary. He is currently involved as an interim pastor along with a teaching and writing ministry. His emphasis is on apologetics and training believers to defend their faith in Christ from God's Word. He is well versed in Bible prophecy as it pertains to end times. He is a gifted speaker with the conviction that only by the Word of God can people experience inward transformation by the Holy Spirit. He has been married to his wife, Jan, for many years and resides in Minnesota.

Leave a Comment
You must be logged in to post a comment.