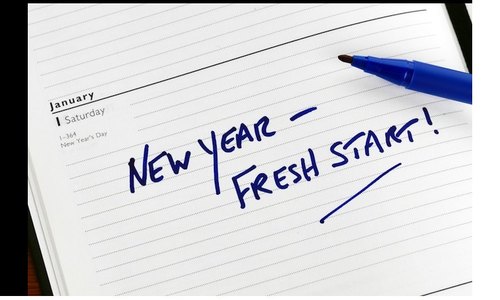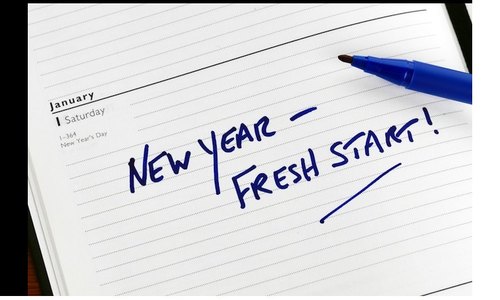 By Paul Bawden
At the beginning of the New Year, many make New Year's resolutions. Perhaps you have made a resolution for the New Year. I trust you are keeping your resolution.
However, keeping a New Year's resolution is not easy. Failure usually sets in because the resolution is made in one's self, in one's own will power.
That's why an article I read recently pointed out that making resolutions is not what we should be about at the beginning of the New Year. Rather, we should be resolving to do certain things.
For that to happen we should not be depending on ourselves, our own strength and wisdom, but rather we should be depending on another, gaining our strength from another who is greater than us. That's why the biblical writ says this, "Whoever serves is to do so as one who is serving by the strength which God supplies" (I Peter 4:11).
This verse has been paraphrased this way, "Let him who resolves to do a thing or not do a thing, resolve in the strength that God supplies."
Now I hear someone saying that such an idea takes away from one's own independency – one's own ability. Or one may say, I don't need God. Actually, though, this verse reminds us that we are human with feet of clay, and we are here for a while and then gone. We need someone greater than us yet like us who can provide us strength, yet, identify with our weaknesses and really forgive our sins.
That's why the apostle Paul wrote to the Romans, "I will not venture to speak of anything except what Christ has accomplished through me to bring the Gentiles to obedience" (15:18). As Paul carried out the tasks God had for him, he resolved to depend on the power of Christ within him.
So, in life we have two choices. We can continue to make New Year's resolutions in our own strength and eventually more than likely fail. Or we can acknowledge our need of God's forgiveness and eternal life, and make the decision to place faith in Christ, who has won for us His forgiveness and eternal life through His death, burial, and bodily resurrection.
When one makes that choice, by faith to accept Christ as one's Savior, His presence comes to reside in the life of the believer (Colossians 1:27). Relying on His inner strength, the believer doesn't have to make resolutions of any kind, but can now resolve, in the power of Christ, to do God's will as revealed in the Word of God, the Bible.
That's why the Bible encourages followers of Christ to resolve to put off, in His power, such attitudes and actions as anger, wrath, malice, slander, abusive speech, lying, and evil practices. Then to resolve to put on compassion, kindness, humility, gentleness, patience, forgiving each other as the Lord forgave, and above all put on love the perfect bond of unity (Colossians 3:8-14).
Resolutions come and go. But resolving to do God's will daily, in His power, is that which causes the believer in Christ to become more like Him each day and to have a positive and lasting effect on one's relationships. Even if the believer sins, doesn't resolve to do God's will, he can ask God's forgiveness (I John 1:9), and continue to resolve to do His will in His power.
Daily the believer can resolve to decide and act in God's power to His glory! I trust that is your experience each day if you are a follower of Jesus Christ.
Paul Bawden is married and served in the pastoral ministry for 45 years, retiring in 2011. He graduated from the University of Wisconsin-Madison with a B.A. in Speech and attended Dallas Theological Seminary, receiving a Master of Theology. He has taken counseling courses at Trinity Evangelical Seminary in Deerfield, Illinois. Paul is a lifetime member of the Evangelical Free Church of America, as well as being a member of Interim Pastor Ministries (IPM), which serves churches during their time of transition in searching for a new pastor. He writes for Union Gospel Press, as well as being a volunteer writer for GotQuestions.org. Paul likes to write, read, bike, and work in the yard. The Bawdens have had the privilege to travel to Mexico and Romania on mission trips and visited various countries in Europe.
Leave a Comment
You must be logged in to post a comment.