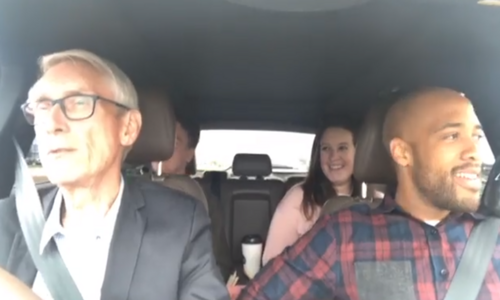 NEWS RELEASE: Steve McConkey-4 WINDS USA opposes the Wisconsin DPI's agenda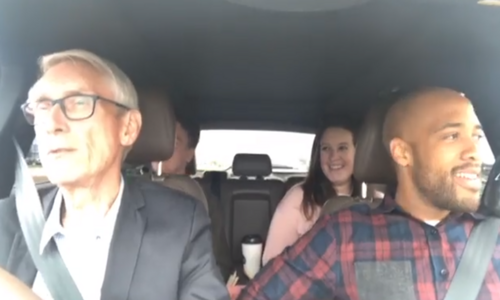 MADISON, Wisc., September 17, 2022 /4 WINDS USA/ — A branch of the state government, the Wisconsin Department of Public Instruction promotes online transgender videos and explicit reading material for preschoolers at "Resources for Gender Expansive Preschoolers".
They provide resources for three to five-year-olds. The materials talk about transitioning kids, kids wearing clothes of the opposite sex, ridiculing parents who disagree, and encouraging pre-schoolers to seek counseling to embrace the agenda.
There are New York Times and NPR articles promoting gender identity confusion. Also, the book "I Am Jazz" discusses a transgender toddler.
In another part of the DPI site, they promote video cartoons through "Amaze". They teach children and adolescents about gender identity and sexuality, including a video about taking abortion pills.
In 2003, 4 WINDS USA President Steve McConkey started fighting against the International Olympic Committee's transgender policies. He was the only one who stood against this publicly. 4 WINDS USA is a worldwide sports ministry.
From there, the transgender movement spread to state high schools, the NCAA, NFL, NBA, and MLB. McConkey has fought this agenda every step of the way.
"It is time for parents to rise up respectfully and engage the Wisconsin school system," states McConkey. "4 WINDS USA does not endorse candidates, however, we tell people to stand up for what is right. Ask school boards and teachers about what is being taught. If all else fails, remove your kids and find alternatives. More importantly, keep God first."
McConkey tried to sue the International Olympic Committee before the 2016 Olympics in Rio. He was concerned that intersex athletes (not transgender) would sweep the women's 800 meters. That is exactly what happened as they had high untested testosterone levels.
After years of standing up, FINA, the International Swimming Federation, voted to ban transgenders from participating in women's swimming.
Resources for Gender Expansive Preschoolers….
LGBT Resource: AMAZE.org….

4 WINDS USA (4 Winds Christian Athletics) is a worldwide sports ministry (4WindsUSA.com). Starting in world-class track and field ministries in 1981, Steve and Liz McConkey have worked through ten Olympics. In 2013, the ministry expanded to all sports. Steve graduated with honors from Western Kentucky University (Master of Public Health), Minnesota State University (BS-Community Health), and Webster High School (WI). They have lived in Bowling Green (Kentucky), Eugene (Oregon), Dallas-Fort Worth (Texas), Minneapolis-St. Paul (Minnesota), and Madison (Wisconsin). In recent years, the ministry has had many worldwide radio interviews and global articles, plus TV interviews.
Leave a Comment
You must be logged in to post a comment.