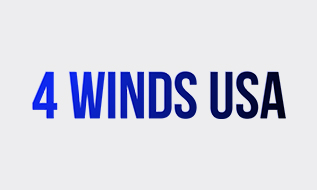 A World Leader Will Emerge
By Merrill Olson
Someone said, "A world crisis will produce the Antichrist." Therefore, we can ask, "Do we see a world crisis today?" Without hesitation, the answer is a resounding "Yes!" As we view the world scene on television and by other means, there should be no doubt in our minds that each day this crisis seems to grow worse.
In fact, it extends all the way from gender confusion, to atheists on the rampage to denounce Christianity, to politicians and people expressing hatred, to Muslims fighting for control of the Middle East, to nations threatening to destroy other nations, to dictators killing their own people, and etc. This is not merely dark thinking but reality.
Nevertheless, the important thing to remember for anyone who professes saving faith in Christ, Bible prophecy is not to discourage but to inform and encourage. In writing about the Rapture in 1 Thessalonians 4:13-17, the apostle Paul concluded with, "Therefore, comfort one another with these words" (v. 18). So, an encouraging comfort is to know that the Lord Himself will one day return for those saved in Him.
With that said, two questions can be asked: Where is the world crisis leading? Where is it focusing upon? Beyond the "blessed hope" (Titus 2:13), it is pointing to the appearance of the Antichrist who will emerge on the world stage before the Tribulation.
In the emphasis today on globalization by many nations, this is also a relevant factor in this man's appearance as a product of his time who will first take control of a world in turmoil. He will appear to calm the horrendous chaotic waters caused by the unexplained departure of Christ's redeemed (1 Cor. 15:51-53; Thess. 4:16-17). With millions of believers gone over the face of the earth, mass confusion will happen.
Even so, the Antichrist will present himself as the answer to the world's problems. He will have eloquence and charisma. When he speaks, people will listen. The Bible says that his mouth will be "like the mouth of a lion" (Rev. 13:2). A lion excels that of any other beast. Therefore, the voice of the Antichrist will command attention. Satan will give "him his power, his throne, and great authority" (v. 2).
Is this the kind of leader that many are presently looking for? Yes! They want someone who has answers. As this "man of sin" is revealed, (2 Thess. 2:3), unsaved humanity will worship him and thus Satan (Rev. 13:4). He will draw world-wide attention as he even blasphemes God (v. 6). He will also have a false prophet that will exercise the same kind of demonic power (v. 12). This man will be in charge of people by deceptive signs and cause individuals to "receive a mark on their right hand or foreheads" (v. 16). Through it all, the entire world will experience evil as it has never experienced it before.
Yet, God wants His redeemed in the Lord Jesus Christ (Eph. 1:7) to walk daily in assurance and hope. We can do this because we have the sure guide of His Word (Psalm 119:105) as we keep our eyes on our precious Savior (1 Peter 2:7) and our "blessed hope" in Him (Titus 2:13).
Merrill Olson served as a senior pastor for thirty-four years. He received a B.S. from Minnesota State University-Mankato, an M. Div. from Bethel Theological Seminary, and a D. Min. from Columbia Evangelical Seminary. He is currently involved as an interim pastor along with a teaching and writing ministry. His emphasis is on apologetics and training believers to defend their faith in Christ from God's Word. He is well versed in Bible prophecy as it pertains to end times. He is a gifted speaker with the conviction that only by the Word of God can people experience inward transformation by the Holy Spirit. He has been married to his wife, Jan, for many years and resides in Minnesota.
Leave a Comment
You must be logged in to post a comment.