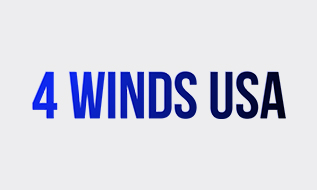 Am I Caught In The Performance Trap?
By Paul Bawden
During a British conference on comparative religions, experts from around the world debated what, if any, belief was unique to biblical Christianity.
The debate went on for some time until C.S. Lewis wandered into the room. "What's the rumpus about?" he asked, and heard the reply that his colleagues were discussing biblical Christianity's unique contribution among the world religions. Lewis responded, "Oh, that's easy. It's GRACE."
After some discussion, the conferees had to agree. The notion of God's love coming to us free of charge in Christ's death, burial, and bodily resurrection, with no strings attached, goes against every instinct of humanity. The Buddhist eight-fold path, the Hindu doctrine of karma, the Jewish covenant, and Muslim code of law, all offer a way to earn approval. Only biblical Christianity dares to make God's love for us unconditional in His grace.
I read the story of a man who tried to be perfect for years. He would set his alarm for 5:30 AM, but would hit the snooze button and roll over. In nine minutes the alarm would go off again. He would hit the snooze button and roll over again. That would continue until about 6:30 AM. Then he would get out of bed, take a quick shower and eat a cold bagel, leap out the door to start another challenging day.
This routine became the rule rather than the exception. His desire to have some time alone with God in the morning didn't materialize. Yes, the desire was there, but he couldn't drag himself out of bed to prove his love for the Lord.
He went on to say that he had heard all his life about the importance of having some time alone with God, but he couldn't seem to make it happen. Desiring to gain points with God, he knew that he must rise to this level of "pristine performance" if he were to get anywhere in God's kingdom. His thought was that grace from God was only available after he had exhausted every other natural resource.
Somehow, he felt that he must prove his worth, gain points, as a lover of God, or He would not help him. He must prove that he was a man after God's heart. He must prove. He must prove! It's easy to fall into the performance trap regardless of where one is on his or her spiritual journey, thinking that doing something good, getting baptized, or joining a religious organization, gains merit before God and His approval.
I can only ask, "Is there a better way?" May I suggest for your thinking biblical Christianity which is distinct from all other religions, faiths, and cults. Why do I say that?
The biblical God's grace is amazing, as the song writer penned. Grace is giving us what we don't deserve. We actually deserve judgment for disobeying God. But the biblical God proved His love for us, while we were yet sinners, Christ died in our place to pay the penalty for our breaking God's law, which is death. Then Christ rose bodily from the grave to tell us that God's wrath has been satisfied and His forgiveness and eternal life are ours through faith in Christ.
I trust you have personally experienced the biblical God's grace through asking Christ to be your Savior (cf. Romans 10:9-13). If you have made that decision for Christ, you are totally forgiven and accepted by God. You no longer have to be caught up in the performance trap, trying to gain God's approval. You are loved and accepted by God eternally.
Knowing you are totally accepted by God as a believer in Christ, you can put far from your mind that you still need to do something to gain His approval. Rather, approved by God, and by relying on the Holy Spirit's person who now lives in you spiritually, you can do any task large or small to the glory of God. In fact, you will want to spend time alone each day with the Lord reading His Word, the Bible, while serving the Lord with enthusiasm. That is the ultimate in living! Enjoy living for Christ, knowing you are accepted by HIM for time and eternity!!
Paul Bawden is married and served in the pastoral ministry for 45 years, retiring in 2011. He graduated from the University of Wisconsin-Madison with a B.A. in Speech and attended Dallas Theological Seminary, receiving a Master of Theology. He has taken counseling courses at Trinity Evangelical Seminary in Deerfield, Illinois. Paul is a lifetime member of the Evangelical Free Church of America, as well as being a member of Interim Pastor Ministries (IPM), which serves churches during their time of transition in searching for a new pastor. He writes for Union Gospel Press, as well as being a volunteer writer for GotQuestions.org. Paul likes to write, read, bike, and work in the yard. The Bawdens have had the privilege to travel to Mexico and Romania on mission trips and visited various countries in Europe.
Leave a Comment
You must be logged in to post a comment.