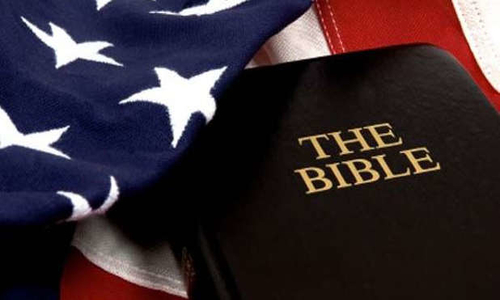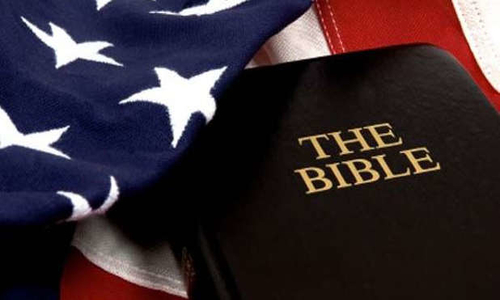 By Merrill Olson

America is truly at a precipice. It is situated on a very steep or overhanging place. This presidential election will determine whether or not it makes a sheer fall into no return. If it drops into the abyss, it will exist for a time as God allows, but it will never be the nation that many have known in the present and for decades to come.
This movement toward the precipice was slowly taking place before President Ronald Reagan's presidency (1981-89). It was on this downward slide before his time, but God granted common grace to the United States and Reagan's years in office brought it back on the right track. He was a God fearing man, a believer in Christ, who knew that unless things changed, America would end upon the cliff. It became a good time to live. People felt secure under this strong leader who revered God.
Yet, at the end of Reagan's presidency, in time people began to forget and a new generation of leaders arose. Once again, America began to slowly point downward. God was taken out of the public realm. Public schools experienced the outlawing of prayer and Christianity. Certain behavior condemned in the Scriptures as immoral and accepted by society as such, now became the approved lifestyle for many. Even particular religious liberties were degraded. Many believers lost their businesses because the courts ruled against them. More could be said!
Therefore, in 2016 many prayers were given for that election because certain people knew that America again was on a precipice. God answered and granted a blemished leader who loved the United States and believed in liberty and freedom, Israel, and life to all. Some believers raised concerns because he was not a professing believer. But one must not forget "Cyrus" (559-530 B.C.), the powerful pagan king of Persia, whom allowed the Jewish captives to return to their homeland in Jerusalem. He was not a believer because he did not acknowledge the LORD as the true God. But God still called him "His anointed" and said of him, "whose right hand I have held" (Isaiah 45:1).
Another important issue is the Supreme Court. Who will the next president choose as justices? If they are of the liberal, progressive, socialism/communism ideology, there will be no correcting of it for decades as long as the Lord tarries His coming (1 Thess. 4:13-18). This will affect many of our children and grandchildren and beyond. If we care enough about them, this should be a high priority for us.
Another issue has to do with the continued murder of unborn children. One of the "abominations" to the LORD are "hands that shed innocent blood" (Prov. 6:17). Since 1973, over 60 million babies have been literally murdered in their mother's womb. If a prolife president is not elected, this immense slaughter will continue. Unborn children are God's creation (Psalm 139:13-19). Yet, people kill them for pure selfish reasons. One can only wonder how long will God's spare His judgment if there is no repentance.
All voters need to keep in mind that they are not voting for a person but a governing rule. One leads to bondage and the other to freedom and liberty! Earnestly pray again!

Merrill Olson served as a senior pastor for thirty-four years. He received a B.S. from Minnesota State University-Mankato, an M. Div. from Bethel Theological Seminary, and a D. Min. from Columbia Evangelical Seminary. He is currently involved as an interim pastor along with a teaching and writing ministry. His emphasis is on apologetics and training believers to defend their faith in Christ from God's Word. He is well versed in Bible prophecy as it pertains to end times. He is a gifted speaker with the conviction that only by the Word of God can people experience inward transformation by the Holy Spirit. He and his wife, Jan, reside in Minnesota and have two daughters and four delightful grandchildren.
Leave a Comment
You must be logged in to post a comment.