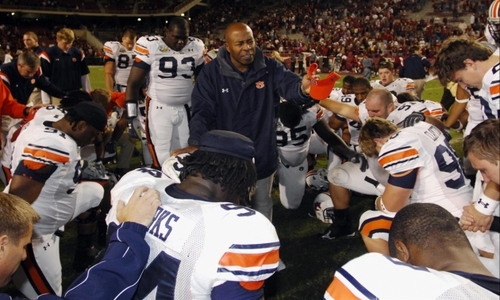 Atheist group goes after Auburn U's football chaplain program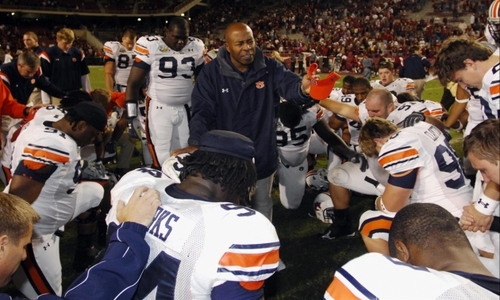 (COLLEGE FIX) The anti-religion group Freedom from Religion Foundation has sent a complaint to the president of Auburn University regarding its football chaplain program.
The grievance, sent on October 22 to AU President Dr. Steven Leath, alleges Auburn's Chette Williams utilized an "unmistakably Christian" team prayer during a game on September 29.
AL.com reports the letter stated in part "We'd like to remind AU that employing a chaplain and giving him unfettered access to a captive audience of football players is unconstitutional.
"While students athletes are free to pray, either individually or as a group, university staff members should not be leading, participating in or encouraging students to engage in religious exercises or hiring 'chaplains' to do so."
Leave a Comment
You must be logged in to post a comment.