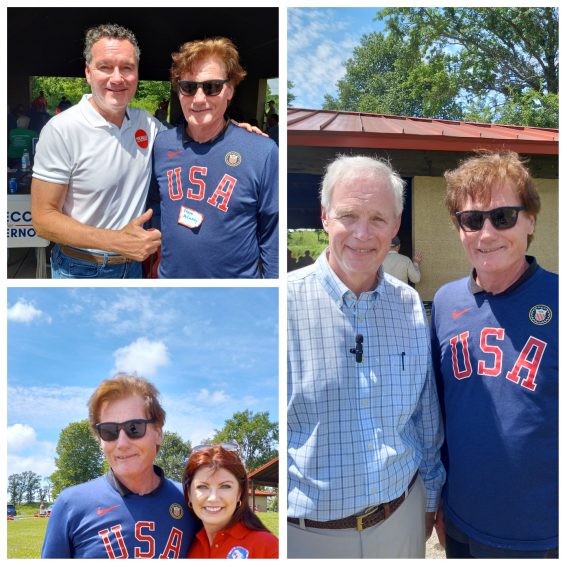 "But the wisdom from above is first pure, then peace-loving, gentle, reasonable, full of mercy and good fruits, impartial, free of hypocrisy." (James 3:17)
We pray you all are having a nice summer. Once August comes, we start thinking of the fall season. God's creation and cycles are great. Thanks for your support and prayers. We are grateful and pray God would continue to watch over you.
We traveled to Madison, Wisconsin for a picnic with candidates, lawmakers, and those who support them. It was an excellent time to tell others about the Lord and our work standing up for Christian athletes.
Fifteen prominent politicians running for Wisconsin and USA offices told me they support our work and thanked me for standing up. It was encouraging. Also, Sheriff David Clarke came to my home area and did the same. We do not endorse candidates.
We have had 238 worldwide radio interviews in the last years. Most go on 250 radio stations in 35 states, then worldwide. This month, we addressed the University of Pennsylvania transgender swimmer Lia Thomas who was nominated for the NCAA Woman of the Year. Fortunately, Lia did not receive the honor. The Bible says rebellion creates delusion. Thanks for standing. Love in Christ, Steve and Liz McConkey
4 WINDS USA, 2858 University Ave #344, Madison, Wisconsin 53705 (608)469-7956 4 WindsUSA.com
Leave a Comment
You must be logged in to post a comment.