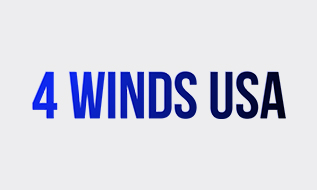 By Paul Bawden
How's your theology? What do you believe about the Bible, grace, and faith?
Recently, the Nashville-based LifeWay Research did a new survey of American views on Christian theology. The online survey was sponsored by Orlando-based Ligonier Ministries. Researchers asked 3000 participants 47 questions on various topics. Let's look at three areas from the online survey on Christian theology.
Regarding the Bible, fewer than half of Americans (47 percent) say the Bible is 100 percent accurate in all it teaches. Forty-three percent disagree. Ten percent are not sure.
Concerning grace and works, three-quarters of Americans (77 percent) say people must contribute their own effort for personal salvation. Sixty percent agree that Jesus Christ's death on the cross is the only sacrifice that could remove the penalty of their sin.
Considering faith, six in 10 say everyone eventually goes to heaven, but half say only those who believe in Jesus will be saved. And while 7 in 10 say there's only one true God—Father, Son and Holy Spirit—two-thirds of Americans (64 percent) say God accepts the worship of all religions, including Christianity, Judaism and Islam. Twenty-four percent disagree. Twelve percent are not sure.
Obviously, there are contradictory and incompatible beliefs here, as Scott McConnell, executive director of LifeWay Research, commented.
That's why we need to go back to 1517. Why? On October 31, 1517, Martin Luther nailed his 95 theses to the door of the Castle Church in Wittenberg, Germany. His action, along with others, such as Wycliffe, Haus, Zwingli, Tyndale, and Calvin, brought about what is called the Great Protestant Reformation. God raised up these men to cause people to return to what the Bible actually taught.
The three areas considered in the above online survey came to the fore in the Reformation.
Sola Scripture (Bible) – The Old and New Testaments were written by men of God, superintended by the Holy Spirit, leaving in tact their personalities and writing styles, while recording accurate history and doctrine that is totally authoritative and reliable for faith and practice, whether past, present, or future.
Sola Grace – A true experience with the biblical God was not based upon one's own merit, which was polluted by one's own selfishness and sin, but rather, God in His love for mankind demonstrated His great love and mercy by providing His unmerited favor, His grace in Jesus Christ, who won redemption for all – really common grace.
Sola Faith – In order to have an eternal experience with the biblical God, the person must by faith believe that Jesus Christ died on the cross to pay his penalty for his sin, which is death, was buried, and rose again on the third day to provide him His forgiveness and eternal life. This is efficacious grace for the believer in Jesus Christ.
Since the Bible is eternal in its content (Psalm 119:89), it is the eternal foundation for grace and faith – yes for the individual today to have a personal relationship with God through faith in Jesus Christ. Where are you in your theology? Have you read the Bible? Try John 3. Have you considered Jesus Christ? (cf. Romans 10:9-13).
Paul Bawden is married and served in the pastoral ministry for 45 years, retiring in 2011. He graduated from the University of Wisconsin-Madison with a B.A. in Speech and attended Dallas Theological Seminary, receiving a Master of Theology. He has taken counseling courses at Trinity Evangelical Seminary in Deerfield, Illinois. Paul is a lifetime member of the Evangelical Free Church of America, as well as being a member of Interim Pastor Ministries (IPM), which serves churches during their time of transition in searching for a new pastor. He writes for Union Gospel Press, as well as being a volunteer writer for GotQuestions.org. Paul likes to write, read, bike, and work in the yard. The Bawdens have had the privilege to travel to Mexico and Romania on mission trips and visited various countries in Europe.
Leave a Comment
You must be logged in to post a comment.