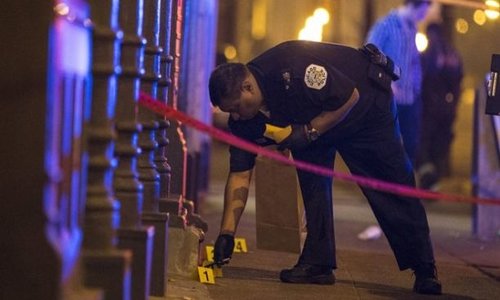 Believer's response to a rebellious society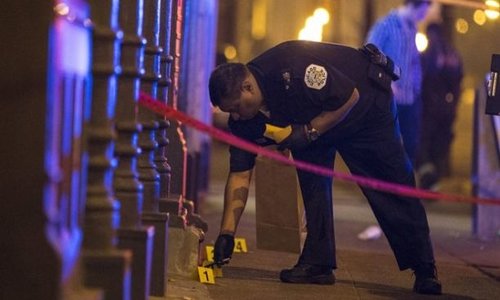 By Merrill Olson
The Reverend Gary Hall, the Dean of the National Cathedral in Washington, D.C., announced from the pulpit some months ago, in fact last year 2016, that "it is a sin to oppose homosexuality." What is pertinent about that statement is that the Bible makes it clear that a sign of a society in revolt against God is when people "call evil good, and good evil; Who put darkness for light, and light for darkness" (Isaiah 5:20).
The signs of this rebellion are seen in many different areas. Now, who wants to be negative? I would say that the majority of us do not. Nevertheless, there is a difference between being negative and facing reality. This is the tenor of this article.
Many believers will honestly admit that the revolt against God is very evident in American society. For instance, the LGBT agenda is moving and powerful. Its effects are obvious in many areas such as education, religious institutions, and government. Even a public library in Brooklyn hosted a "Drag Queen Story Hour." A man dressed as a woman asked the children, "Who wants to be a drag queen when they grow up?"
Tragically, there are parents that are bullied by administrators in certain school districts to accept a new curriculum that involves compulsory lessons about the lesbian, gay, bisexual, and transgender community. These lessons are taught to children as young as five years old. Many parents are not allowed to keep their children out of such classes. However, not all public schools subscribe to it. Nonetheless, it shows what can happen and parents need to be on guard as to what their children are being taught.
Another concern is that textbooks in American history are being changed. Some do not even mention the Pilgrims so that all groups may have "equal opportunity." America is, also, presented as an oppressive, capitalistic country with no critical concerns for other cultures. Besides, Christianity and Judaism are portrayed in a negative note while Islam is portrayed on the positive.
Regarding Islam, it is on the rise; and its goal is to bring Western civilization under its control. Yet, millions of Americans are naïve to its beliefs. Tragically, many people who profess faith in Christ believe that Allah, of the Qur'an, is the same God of the Bible. But, that is false. When a careful study is done comparing each to the other, there are similarities but vast differences. Unfortunately, there are even church leaders, out of ignorance, who believe that Islam and Christianity can be combined. That is deception!
The issues go on and on. Yet, space does not allow mentioning them. However, many believers in Christ are well-aware of what is taking place and may feel powerless to do anything about it. But, can we? Yes! Believers can respond to a rebellious society.
We counter a revolt by getting involved in some way where we can make a difference; even in politics if so led (Prov. 29:2). We, also, earnestly stand for truth and speak out (Jude 3). In addition, we live for the Lord as living epistles (2 Cor. 3:3). We seek, as well, to witness (Acts 1:8), and guard ourselves from false doctrine (2 Tim. 4:3-4).
Merrill Olson served as a senior pastor for thirty-four years. He received a B.S. from Minnesota State University-Mankato, an M. Div. from Bethel Theological Seminary, and a D. Min. from Columbia Evangelical Seminary. He is currently involved as an interim pastor along with a teaching and writing ministry. His emphasis is on apologetics and training believers to defend their faith in Christ from God's Word. He is well versed in Bible prophecy as it pertains to end times. He is a gifted speaker with the conviction that only by the Word of God can people experience inward transformation by the Holy Spirit. He has been married to his wife, Jan, for many years and resides in Minnesota.
Leave a Comment
You must be logged in to post a comment.