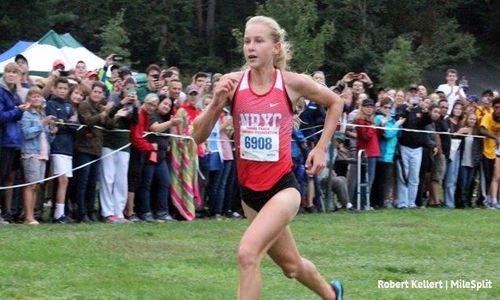 Best girl's cross country race ever? Katelyn Tuohy shatters NJ's Holmdel Course Record with 16:21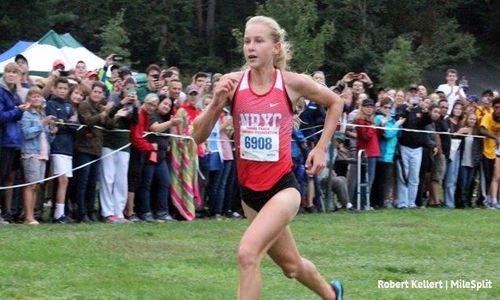 (MILE SPLIT)Two weeks removed from her record run in Rhode Island, Katelyn Tuohy (North Rockland) was once again pushing full throttle. In the second of her planned "all out efforts" of the season, Tuohy broke one of the most storied course records left to grab in the Northeast. Heading to the neighboring Garden State of New Jersey, she took down the Holdmel course record by over a minute, completing the 5K distance in 16:21.
The course at Holmdel differs in topography than that of Ocean State. Decidedly less flat, the first mile consists of a gradual climb, where you then meet "The Bowl." Tuohy crested that first mile in 5:23. Comparatively, when Edward Cheserek broke the boys course record in 2011 with a 14:53, he did the same distance at 5:02. Tuohy continued her attack on the clock, crossing the 2-Mile at 10:46. From there, it was a downhill push, to the finishing straight. The record was well within reach on the finish chute, yet, Tuohy pushed through the line, crossing in 16:21. Tuohy's last mile would have been 5:05, allotting 30 seconds for the last 160m to round out to 5K.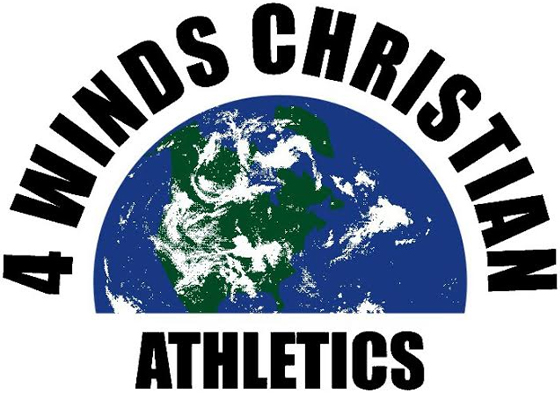 Steve McConkey is the president of 4 WINDS USA, a ministry that stands up for Christian athletes. He regularly appears on worldwide radio and is frequently quoted in global articles. Steve has a Master of Science-Public Health from Western Kentucky University with honors and a BS-Public Health from Minnesota State University, Mankato with honors. Steve and his wife started in world-class track and field ministries in 1981 and began standing up for all athletes in 2014.
Leave a Comment
You must be logged in to post a comment.