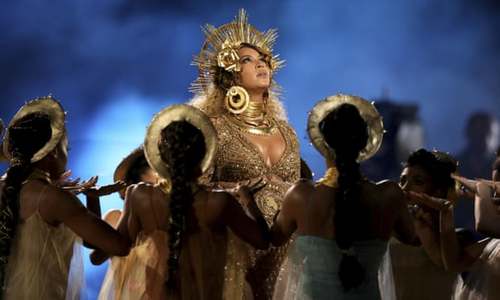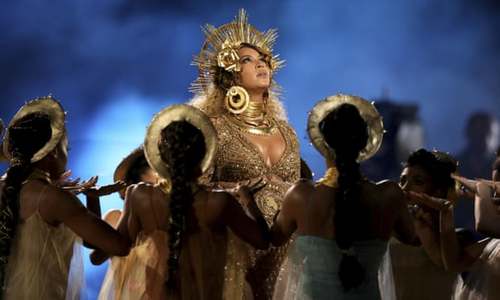 NY TIMES – In April 2018, 900 people turned out for a midweek evening church service that typically draws 50 participants at Grace Cathedral in San Francisco. Days later, a YouTube video of the proceedings went viral, followed by invitations clamoring for the event to be reprised in cities from Los Angeles to Lisbon.
The impetus for this groundswell of interest? A phenomenon known as the Beyoncé Mass, a Christian worship service inspired by the life and music of its namesake, Beyoncé Knowles-Carter.
The brainchild of Rev. Yolanda Norton, a Hebrew Bible scholar and the H. Eugene Farlough Chair of Black Church Studies at San Francisco Theological Seminary, the Beyoncé Mass explores how issues of race and gender impact the lives, voices and bodies of African-American women. It makes its New York debut this week at a pair of local churches with strong black leadership: Wednesday at First Presbyterian Church of Brooklyn and Thursday at St. James Presbyterian in Harlem.
"The Mass says to young black girls, You are part of what God had in mind when, during creation, God said, 'It is good,'" Ms. Norton explained over lunch in Hell's Kitchen last month. "By making the stories and realities of young black women and girls central components of this liturgical art, we're affirming their realities in a world that is persistent and dogged in its attempts to reject them."
Those who have attended the Mass say it left them with a great sense of well-being. "I haven't been involved in the church for years, but stepping back into that space felt amazing," said Lydia Middleton, dean of Black Student Affairs at the Claremont Colleges in Los Angeles, who attended the Mass held in Southern California on Martin Luther King Day. "It felt warm and inviting, and I left feeling healed. By the end of the service, people were weeping, people were joyous, people were hugging each other."
The Mass, which features black women singers, dancers and officiants, is a complete church service with a sermon, scripture readings and the Lord's Supper. It is not, however, about worshiping Beyoncé. READ MORE
Leave a Comment
You must be logged in to post a comment.