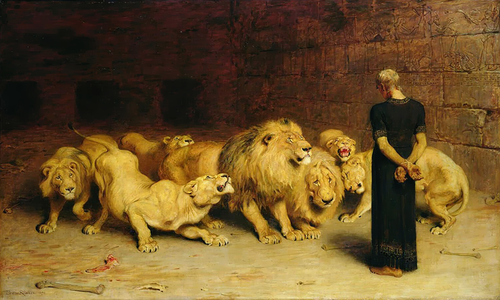 Born in conflict for victory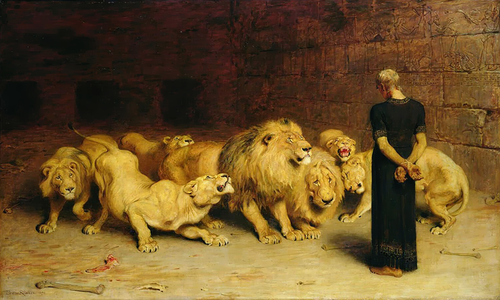 By Paul Bawden
As we think about the birth of Christ, it was a time when there was peace in the Roman Empire. However, when Herod, the ruler of Galilee, found out that the wisemen didn't return to Jerusalem to tell him about the King of the Jews, the Christ-child, he immediately had all the boys 2 years and younger in the area killed.
What a barbaric action!! How devastating for all the parents in his jurisdiction. Why did he act so wickedly? Herod was a jealous and cruel ruler of that area and didn't want another king to come into power.
Isn't it interesting that even as a child, Christ caused conflict? But it would not stop there. In His adult life, Christ found out quickly that the religious leaders of the day didn't what to accept what He said about Himself, taught about the Law and the Kingdom of God, and what He exposed in their hypocritical lives. In fact, His declaring that He was the "I AM," meaning self-existent, and that He and His Father were one, got Him crucified and buried, which was the ultimate conflict He faced. The grave could not hold Him. He conquered the grave bodily becoming the Victor over the ultimate conflict, now alive forevermore as Savior and King.
Is it any different today? Does Christ still cause conflict? Do I need to ask? It's easy to talk about Jesus Christ as a little baby, especially to children, and that His life was certainly extraordinary, and the Bible is good literature. But when one starts saying that Jesus Christ claimed to be God in the flesh, the Way, the Truth, and the Life, and no one can come to the Father except through His eternal work in His death on the cross and bodily resurrection – conflict soon arises.
For some today think that Jesus wasn't God in flesh, He didn't rise from the grave bodily, and Christmas is a myth or a nice story, and the Bible as well. For Jesus to say that He is the only way to heaven is not acceptable in our eclectic culture – for all ways lead to God regardless of who He is.
In addition to that, Christ and the Bible have something to say regarding the breakdown of morality in our culture – a person is either male or female, made in the image of God with infinite value, marriage is between a man and woman, and life begins at conception, while there is religious liberty for an individual to bring his biblical convictions into the marketplace of ideas. Now the conflict is raging.
As we see the new President elect making certain appointments to his cabinet, the conflict concerning Christ and the Bible is going to rage on.
But why does Christ always bring conflict in our society, and has through history, with many losing their lives for following Christ? The answer is simple. There are two kingdoms at war against each other in our world. There is the kingdom of truth in Jesus Christ, and the kingdom of falsehood promoted by the evil one.
Each one who accepts Jesus Christ as personal Savior, is part of Christ's kingdom of truth. The believer not only understands that the conflict in the world is spiritual, but also that even in his inner personal life, a conflict is going on with his old nature, and by daily depending on Christ, he can have Christ's victory and live for Him by loving God and his neighbor in His strength, knowing his future is secure to be with His Lord forever.
Someday in God's timing, Christ will come as the King of kings and Lord of lords, put down all rule and rebellion against Him and His followers, and establish His reign of peace on the earth (Rev. 19-20). That will again bring conflict but He will be the Victor. You can count on it. If you are a believer in Christ, live in His victory this Christmas and every day to the glory of God!

Paul Bawden is married and served in the pastoral ministry for 45 years, retiring in 2011. He graduated from the University of Wisconsin-Madison with a B.A. in Speech and attended Dallas Theological Seminary, receiving a Master of Theology. He has taken counseling courses at Trinity Evangelical Seminary in Deerfield, Illinois. Paul is a lifetime member of the Evangelical Free Church of America, as well as being a member of Interim Pastor Ministries (IPM), which serves churches during their time of transition in searching for a new pastor. He writes for Union Gospel Press, as well as being a volunteer writer for GotQuestions.org. Paul likes to write, read, bike, and work in the yard. The Bawdens have had the privilege to travel to Mexico and Romania on mission trips and visited various countries in Europe.
Leave a Comment
You must be logged in to post a comment.