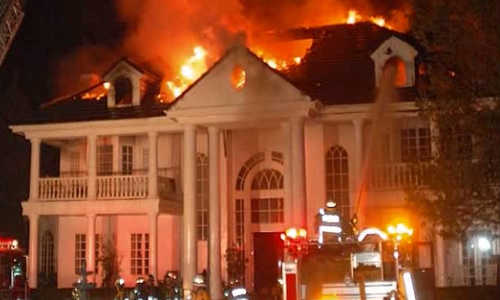 Celebrities face California fires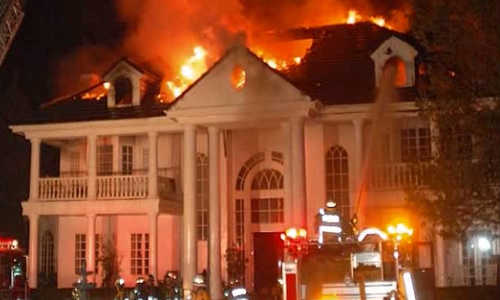 (VARIETY) After a slight reprieve Saturday, the Santa Ana winds are expected to return in force Sunday and continue through Tuesday, which could exacerbate the Woolsey Fire in Malibu, Calif.
"Don't be lulled by a false sense of security," Ventura County Fire Department Chief Mark Lawrenson said at a press conference Saturday evening. "We know tomorrow Mother Nature is going to turn her fans back on."
Lady Gaga, Kim Kardashian West, Kourtney Kardashian, Rainn Wilson, Alyssa Milano, and Melissa Etheridge have been evacuated from the Malibu area. Milano tweeted Saturday afternoon that her home was still standing. Wilson also posted to Instagram that the fire had missed his home by roughly a dozen yards, and that his family and animals were safe.
Barbra Streisand, Robert Downey Jr., Halle Berry, Jennifer Aniston and NBA star Kevin Durant also live in the area, along with Cher and Mark Hamill. Cher and Hamill both tweeted that the fire had approached their homes but that they so far remained unharmed.
Leave a Comment
You must be logged in to post a comment.