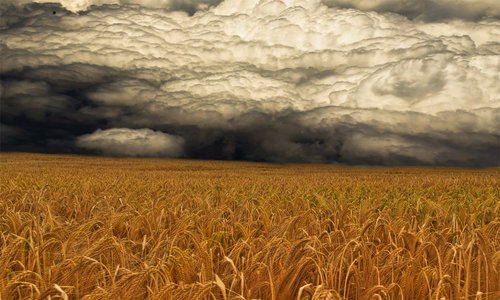 Charlottesville/Barcelona – the heart of the matter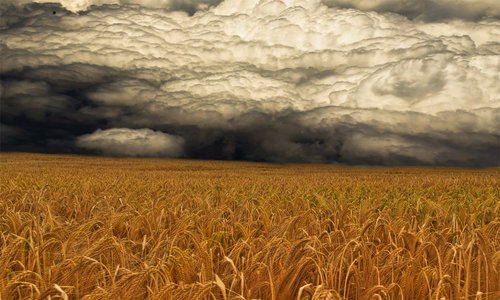 By Paul Bawden
The evil happenings in Charlottesville and the terrorist attack in Barcelona remind us sadly of the hatred in men's hearts. Our society and world cannot accept racism and the killing of human life created by the biblical God in His image. But why this flagrant display of evil in these settings? And more could be given.
Many don't like to admit it, but there is a real spiritual problem in our world. Jesus Christ put it this way. "The thief comes only to steal, kill and destroy" (John 10:10a). Who is Jesus talking about? He is referring to the evil one, Satan himself, who has, as one of his missions to steal, kill, and destroy – yes, to bring destruction. His influence was very apparent in the evil racism displayed and loss of life in Charlottesville, as well as the deadly terrorist attack in Barcelona. Certainly, our prayers include those of the families of the two troopers killed in the helicopter crash, the families of those who have lost their loved ones by these barbaric acts, and those recovering from injury.
But there is more than just the wicked influence of the evil one in these heart wrenching situations, there is something desperately wrong with the spiritual heart of mankind. Again, we need to listen to Jesus, ""For from within, out of the heart of men, proceed the evil thoughts, fornications, thefts, murders, adulteries, deeds of coveting and wickedness, as well as deceit, sensuality, envy, slander, pride, and foolishness. All these evil things proceed from within and defile the man" (Mark 7:21-23).
Why was racism displayed and murder committed in Charlottesville? Why the deadly terrorist attack in Barcelona? Man's spiritual heart is filled with all kinds of wickedness and hatred, and in conjunction with the influence of the evil one, innocent and valuable lives were killed. Something needs to change, and change now! The wicked, yes, sinful heart of man needs to be changed!
We need to listen once more to Jesus from John 10:10b, "I came that they might have life, and have it abundantly." What a contrast to the mission of Satan who steals, kills and destroys and men who do the same. Christ came to bring life abundant, life in surplus! What kind of life is that? A life that is filled with love that accepts all people regardless of background and race. A life that displays love that is patient and kind, is not jealous, doesn't brag and is not arrogant, and doesn't seek its own and is not provoked . . . . (cf. I Cor. 13: 4-8a).
This kind of life stands for truth with grace, forgiveness, and hope, which Jesus won for each of us through His death, burial, and bodily resurrection. This is what the Bible calls the Gospel. It is the radical, life changing dynamite of the living Christ. The person who accepts Jesus as personal Savior, receives that kind of life – eternal life – and relying on the indwelling power of the Holy Spirit, he will love like Christ, accepting and honoring all people, while seeking to live selflessly and sacrificially for Him, and reaching out to those with different needs.
I know it's easy to write about Christ's life-changing Gospel. It's quite another matter to believe the Gospel, and have one's life supernaturally changed from pleasing one's self to pleasing Christ. So many pass by, and we continue to have the evil and wickedness displayed in the USA and the world. For those who realize their need of the Gospel and come to Christ and believe in Him, their lives are changed for all eternity. Regardless, we all need a spiritual heart change. Has that happened to you? If not, read John 3 in the Bible. If your heart has been changed by believing the Gospel of Jesus Christ, live for Him, displaying His kind of life – love, joy, peace, patience, kindness, goodness, faithfulness, gentleness, and self-control! This is the heart of the matter!
Paul Bawden is married and served in the pastoral ministry for 45 years, retiring in 2011. He graduated from the University of Wisconsin-Madison with a B.A. in Speech and attended Dallas Theological Seminary, receiving a Master of Theology. He has taken counseling courses at Trinity Evangelical Seminary in Deerfield, Illinois. Paul is a lifetime member of the Evangelical Free Church of America, as well as being a member of Interim Pastor Ministries (IPM), which serves churches during their time of transition in searching for a new pastor. He writes for Union Gospel Press, as well as being a volunteer writer for GotQuestions.org. Paul likes to write, read, bike, and work in the yard. The Bawdens have had the privilege to travel to Mexico and Romania on mission trips and visited various countries in Europe.
Leave a Comment
You must be logged in to post a comment.