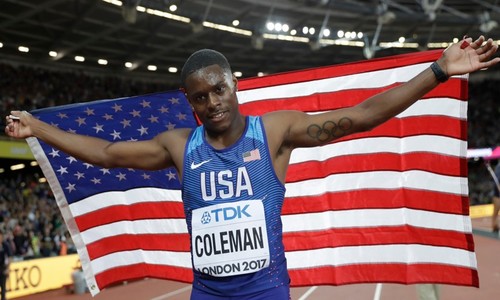 Christian Coleman sets world record in 60-meter dash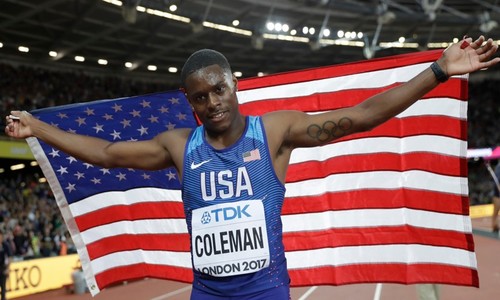 Christian Coleman headed back to the University of Tennessee in Knoxville on Saturday, not overly impressed with himself, but thankful to have set the world record in the 60 meters.
"I didn't really feel like it was one of my best races," Coleman said after running a world record time of 6.37 seconds in the 60-meter dash at the Clemson Invitational on Friday. "I felt like I was just knocking the dust off."
Instead, Coleman, who attended Our Lady Of Mercy Catholic High School in Fayetteville, knocked everyone's socks off with his blazing sprint, fulfilling the vision that former world record holder Maurice Greene had shared with him.
Greene, a three-time world champion in the 100 meters and two-time Olympics gold medal winner, had held the 60-meters record for nearly 20 years, running a 6.39-second time in 1998 and again in 2001.
"That's what means a lot to me, because I know Maurice Greene personally, and he told me he wanted me to break the record," said the 21-year-old Coleman, who's finishing his degree at UT. AJC
Leave a Comment
You must be logged in to post a comment.