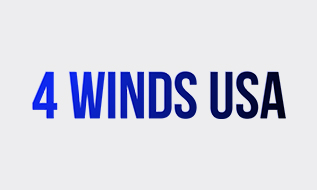 By Paul Bawden
A son at college wrote his dad, "No mon, no fun, your son." The dad wrote back, "Too bad, so sad, your dad."
Being a dad is not always easy, but it is one of the highest privileges that a man can have. In fact, the title that dad has, father, means the founder or progenitor of a race or a people, and his title, father, comes from the biblical God who is called Father, and the Creator of us all. This means that the earthly father actually has the opportunity to represent God the Father to his children, which is an awesome thought to say the least.
Of course, such thinking is far removed from the popular ideas that condition us to think otherwise in our society today. With absolutes obsolete in our culture today, we are given the impression that a family can be anything you want it to be. The traditional family, and what's that? — is not necessary for a society to have stability.
Such is far from the truth. Josh Mc Dowell, a writer and researcher on the family and conference speaker, reported a study done a while ago by Columbia University on the disconnected generation.
(1) A single parent home, where the mother was the head of the home, 30% of the children became involved in drugs, alcohol, crime and violence.
(2) In the two parent where there wasn't a good relationship with the father, 68% of the children were likely to get involved in alcohol, drugs, crime and violence.
(3) In a two parent family with an excellent relationship with the father, .06% of
the children became involved in drugs, alcohol, crime and violence.
Yes, both fathers and mothers are needed in the family. O.R. Johnson in his book, "Who Needs The Family?" points out the necessity of the mother to bring love, nurture, support and direction. Then he points out, quoting from Eickhoff, that father poverty undermines the security of the child and his ability to face the unknown or great excitement with that optimistic confidence of a safe landing natural to the well fathered child. Certainly, dad and mom need to work together to make the family what God intended it.
In this month of June when dads are honored, I want dads to know how much they are appreciated, but also how much they are needed in their family. I also want to honor dads who have to fill the role of both father and mother.
Obviously a dad has many things to do, but his family should have top priority. His person and time is what his wife and children need. Dad needs to play with his children when they are young. When they are older, he should spend quality time with them. He should praise his children, listen to his children, pray for his children, and provide loving leadership for his children.
Above all, a dad should provide a lasting spiritual basis upon which his children can build their lives. I believe that Jesus Christ is that foundation, for through His death burial, and bodily resurrection, He won for us His forgiveness and new life. I trust that, as a dad, you know Him personally and are seeking to lead your family in the paths of righteousness. (cf. John 3:16; Ephesians 6:4). Happy Father's Day!
Paul Bawden is married and served in the pastoral ministry for 45 years, retiring in 2011. He graduated from the University of Wisconsin-Madison with a B.A. in Speech and attended Dallas Theological Seminary, receiving a Master of Theology. He has taken counseling courses at Trinity Evangelical Seminary in Deerfield, Illinois. Paul is a lifetime member of the Evangelical Free Church of America, as well as being a member of Interim Pastor Ministries (IPM), which serves churches during their time of transition in searching for a new pastor. He writes for Union Gospel Press, as well as being a volunteer writer for GotQuestions.org. Paul likes to write, read, bike, and work in the yard. The Bawdens have had the privilege to travel to Mexico and Romania on mission trips and visited various countries in Europe.
Leave a Comment
You must be logged in to post a comment.