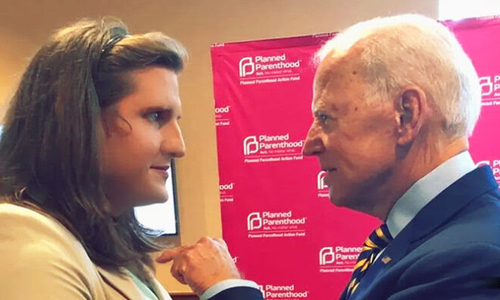 NEWS RELEASE: Equality Act will destroy whatever it touches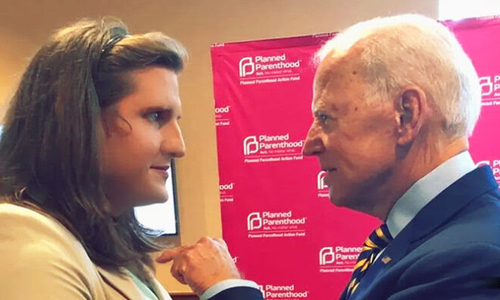 MADISON, Wis., Feb. 23, 2021 /4 WINDS USA/ — Democrats reintroduced legislation that would protect sexual orientation or gender identity. President Biden pledged that he will sign it.
The Equality Act would amend the Civil Rights Act of 1964 and the Fair Housing Act. It would supposedly ban LGBTQ discrimination in the workforce, housing, education, credit, jury service, and other areas.
"Our nation was founded on the promise that all are created equal and are worthy of dignity and respect, regardless of who they are or whom they love," House Speaker Nancy Pelosi (D-Calif.) said.
In 2003, 4 WINDS USA President Steve McConkey started fighting against the International Olympic Committee's transgender policies. He was the only one who stood against this publicly.
From there, the transgender movement spread to state high schools, the NCAA, NFL, NBA, and MLB. McConkey has fought this LGBT agenda every step of the way.
"This radical agenda will harm the United States forever and will be hard to reverse," states McConkey. "We are seeing society collapse morally. Christians who follow God's principles will be persecuted. Businesses, sports, churches, Christian universities and schools will suffer. Transgenders will be able to compete and use locker rooms with your children. Freedom of belief will be censored in a culture that is already cancelling Christians."
McConkey tried to sue the International Olympic Committee before the 2016 Olympics in Rio. He was concerned that intersex athletes (not transgender) would sweep the women's 800 meters. That is exactly what happened as they were allowed to have high testosterone levels.
The Olympics are postponed until next summer. After the Olympics, the Olympic Committee plans to make it tougher for transgenders to compete by lowering testosterone levels down to 5 nanomoles instead of 10. They have already done so for intersex athletes.
Recently, the British Journal of Sports Medicine published a study reporting that transgender athletes were still 12% stronger than women, even after two years of hormone treatment and/or surgery.
Leave a Comment
You must be logged in to post a comment.