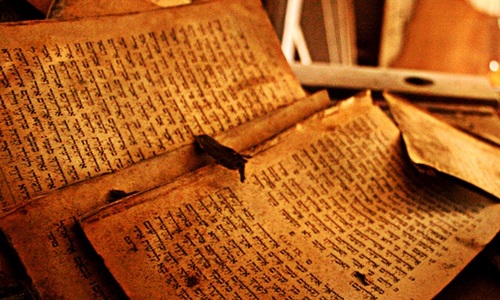 Evil Is occurring non-stop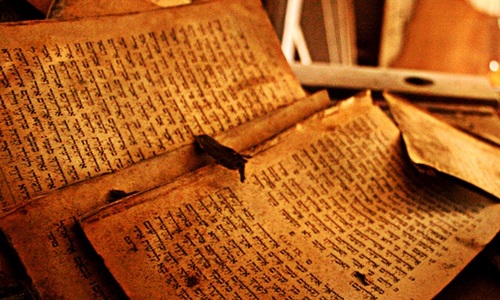 By Merrill Olson
We are living in a day when evil is coming at us nonstop. Our country is filled with hatred, anger, lewdness, sick humor, lying, hypocrisy in the political realm, sexual perversion of every type portrayed as acceptable entertainment. Hollywood denounces God and portrays conservatives as meaningless morons. They deplore anyone that shows favor towards Donald Trump's presidency and treats them as toxic to America. In fact, they spew out venomous attacks that do not seem to have any form of decency. Every time an opportunity is given to say something, (this includes the liberal media), their assault goes to a new level. It seems to be unending in their hate filled rhetoric!
This, in turn, has caused a physical attack on a conservative congressman in being shot while playing in a baseball game. Many people have viewed in the media of a man ripping the hat off of a teenager and a woman politician speaking violence upon others. This is only three examples among numerous threats against conservatives.
The result of this toxicity causes Christians and even many unbelievers to become confused and uneasy as they see what is happening in the world they live in. The outcome of the future seems for them like impending doom. Without Scripture as a guide, there is no other resource that gives hope. Instead, the chaos, hatred, lunacy, and hypocrisy in the world seem to be leading to one totally out of control. People, left to their own sinful and depraved natures without relying upon God to guide them, lead them to do "what [is] right in [their] own eyes" (Judges 17:6; 21:25). This sequentially causes them to "call evil good, and good evil" (Isaiah 5:20). This realistically summarizes America and, without a divine intervention, it is going to get worse!
Nevertheless, born again believers do not need to be surprised. God's Word is very clear as to what the future holds before the Lord Jesus Christ returns in His Second Coming to judge the wicked and set up His kingdom.
In Luke 17:20-30, the Lord shares that during the time of the Tribulation and immediately preceding His return, life is going to be much like it was in comparison to two significant times: the "days of Noah" and the "days of Lot" (vv. 26-29). These were two evil, vile, and wretched periods in human history. In fact, in Noah's day "the wickedness of man was great in the earth, and that every intent of the thoughts of his heart was only evil continually" (Genesis 6:5). Therefore, wickedness was rampant. It was unbridled. It was a time of demonic activity. Lot's day was characterized by sexual perversion. It was so vile that Sodom's inhabitants attempted to rape two angels whom God sent to rescue Lot and his family from Sodom's impeding judgment (Gen. 19:4-13).
Are we living in a time that is leading up to Satan's puppet, the Antichrist, who will rule the world, a world of unprecedented wickedness when demons will be released to run in a violently raging manner over the earth (Rev. 9:1-11)? It very well could be!
Yet, the Lord does not want His redeemed to live without peace and hope. He will return for them before all this happens. This is our "blessed hope" (Titus 2:13).
Merrill Olson served as a senior pastor for thirty-four years. He received a B.S. from Minnesota State University-Mankato, an M. Div. from Bethel Theological Seminary, and a D. Min. from Columbia Evangelical Seminary. He is currently involved as an interim pastor along with a teaching and writing ministry. His emphasis is on apologetics and training believers to defend their faith in Christ from God's Word. He is well versed in Bible prophecy as it pertains to end times. He is a gifted speaker with the conviction that only by the Word of God can people experience inward transformation by the Holy Spirit. He and his wife, Jan, reside in Minnesota and have two daughters and four delightful grandchildren.

Leave a Comment
You must be logged in to post a comment.