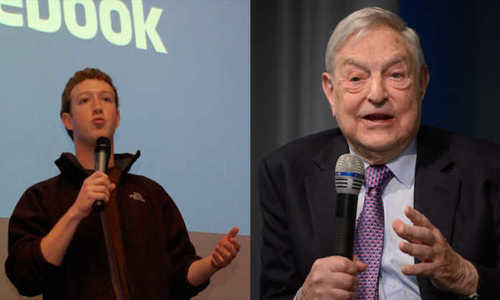 Facebook's Zuckerberg: I have tremendous respect for George Soros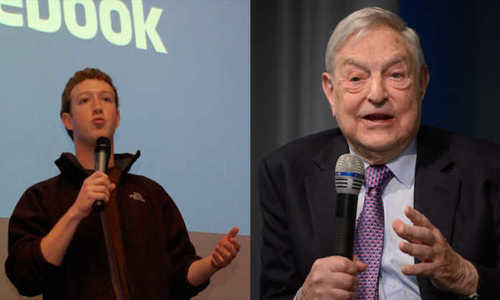 (VARIETY) Facebook CEO Mark Zuckerberg claimed during a press call Thursday that he wasn't aware of the company's relationship with Defenders, a Washington D.C.-based consulting and PR company that was doing crisis PR work on behalf of Facebook in response to Russia's disinformation campaign.
"I learned about this relationship when I read this New York Times piece yesterday," Zuckerberg said, adding that he reevaluated the partnership in response to the story, and subsequently decided to terminate it. He later added that Facebook COO Sheryl Sandberg was equally unaware, and that he was going to review Facebook's work with crisis PR companies in general going forward.
These comments came in response to a damning New York Times report published Wednesday, which alleged that the company stalled on disclosing a Russian influence campaign on its platform. The report also detailed Facebook's work with Definers, which included Definers running articles critical of Facebook's main competitors on an affiliated news site. Definers also aimed to link Facebook critics to liberal donor George Soros, who has been the frequent subject of anti-semitic conspiracy theories.
Zuckerberg said that he wasn't aware of these specific efforts, adding: "I have tremendous respect for George Soros." However, he also defended Definers' efforts to get journalists to investigate the financial backing of its critics. "It was not a spontaneous grassroots effort, it was well-funded," Zuckerberg said.
Leave a Comment
You must be logged in to post a comment.