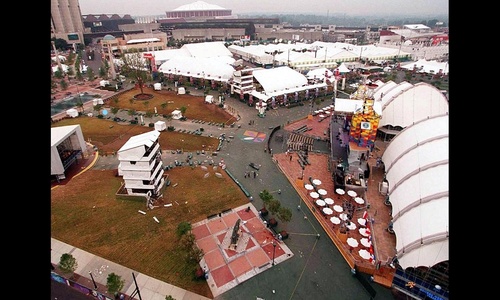 FBI INTERVIEW: McConkey's were 75 yards from the 96 Atlanta Olympic bomb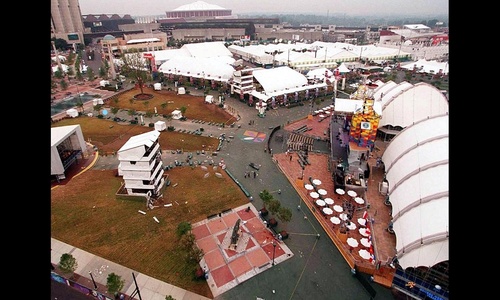 The above picture is of the bombing site. The blue dot is where Steve and Liz McConkey were when they saw people coming back as a result of Jewell's efforts.

The Richard Jewell movie will be released on December 13. It is already getting great revues.
The movie was directed and produced by Clint Eastwood. The film is about events surrounding the Centennial Olympic Park bombing during the 1996 Summer Olympics in Atlanta, Georgia.
Security guard Richard Jewell found an Army bag containing the bomb and alerted authorities. He helped evacuate the area before the bomb went off at 1:25 AM.
The FBI identified Jewell as one of many suspects and the media unjustly vilified him. After 88 days, he was cleared, but his life was ruined by the FBI and the media.
After running from the authorities for five years, Eric Rudolph was eventually arrested for the Olympic bomb and other ones. After the Olympic bomb, Rudolph bombed an abortion clinic and lesbian bar in Atlanta, plus a Birmingham, Alabama abortion clinic
4 WINDS USA sports minister Steve and Liz McConkey were 75 yards from where the Olympic bomb went off. After the China-USA basketball game, they were trying to find an exit as a concert was going on in front of them. They stopped and a guy with an Army bag was right next to them for some time before moving on.
Shortly afterwards, they went back to get food at the CNN Center next to the park. After getting food, they walked back to the same spot where they had seen the guy with the Army bag to finish eating.
They saw people being pushed back as a result of Jewell's efforts. Within a short period of time, the bomb went off. If they had not stopped to eat, they would have headed to to the bomb area looking for an exit.
One hundred and eleven people were injured with two dying. Many more would have died if not for Jewell's efforts. After the bombing, hundreds of military and law enforcement officials came to the scene.
After seeing the Army bag on the national news, Steve contacted the FBI. They came and interviewed Steve, Liz, their son, and a family friend at Webster High School in Wisconsin.
Eric Rudolph eventually plead guilty. The guy they saw with the Army bag before the bombing was not Rudolph. Was this just a homeless guy with the same Army bag design?
The guy carried it like it was heavy. In the Army bag used for the bombing, there were three pipe bombs with nails and screws, making it forty pounds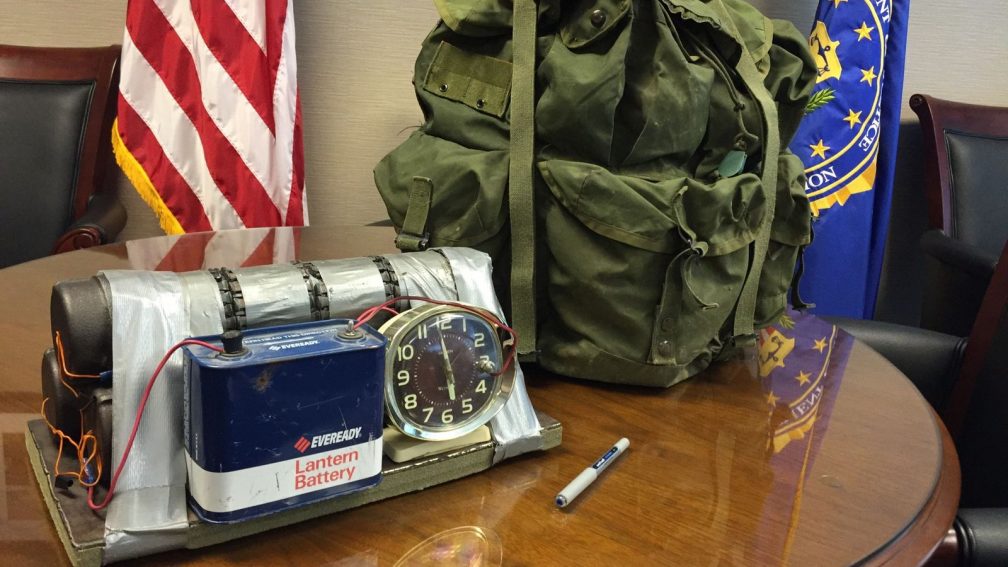 Leave a Comment
You must be logged in to post a comment.