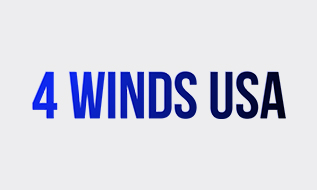 By Paul Bawden
On January 8, 2017, was the 61th anniversary of the five missionaries who were martyred in Ecuador on January 8, 1956.
Jim Elliot along with Nate Saint, Ed McCully, Peter Fleming, and Roger Youderian had committed their lives to the Lord Jesus Christ to take His gospel to the unreached Auca Indians, more properly referred to as the Huaorani, in Ecuador.
On January 8, 1956, the five men were martyred, leaving behind wives and families. Certainly, their deaths were tragic, but in the light of these deaths and God's providence, many were drawn to and called to missions. Even though we don't understand the workings of God many times, God used the death of these dedicated men to advance His kingdom eventually to the Auca Indians and to encourage all believers around the world. Like Jesus, His gospel was advanced through death, bringing life to those who would believe in Him.
At the time of their tragic deaths, there was much discussion even criticism of what the men did. And from a purely human viewpoint, such a venture was useless and ridiculous, for here were five men full of vigor and vision with great potential having their lives snuffed out for the cause of the gospel of Christ, leaving their wives and children. It's easy to add. What a waste! How foolish!
But Jim Elliot made this famous statement in his life, which diametrically opposed any humanistic thinking:
"He is no fool who gives what he cannot keep to gain what he cannot lose."
Such a statement described so vividly the heart of these five men.
To them, it was foolish to reject the biblical God and His forgiveness of sin and eternal life provided in Jesus Christ. To them it was foolish to live for the world and follow its sirens rather than accepting Christ and serving Him with enthusiasm, even if it meant giving their lives in following Him to make the Lord's gospel known. What happened to them was not the issue. They knew whether they lived or died they belonged to the Lord – for heaven was their ultimate home, and the Lord their eternal reward.
How about you? What's your commitment to Jesus Christ? I trust that it's not rejection of Him, which is being foolish. Or, if you know the Lord personally, perhaps you are living a life of low commitment, which is really living a foolish life as well.
May each of us who knows the Savior personally, be so committed to Him to "give what we cannot keep to gain what we cannot lose."
Let's take up the Lord's cross daily, putting to death selfishness in the Lord's power, while serving Him with gladness and enthusiasm!!
Leave a Comment
You must be logged in to post a comment.