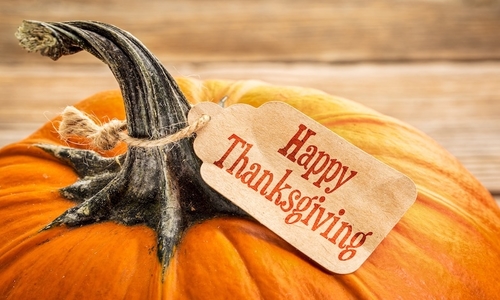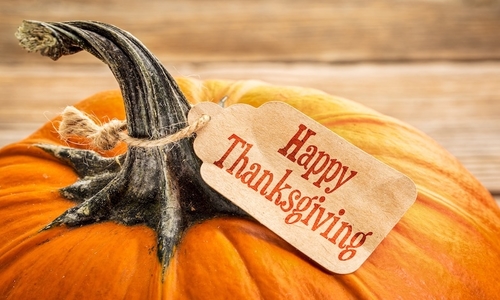 By Paul Bawden

My wife and I were listening to a television program recently where the hosts were talking about thanksgiving. With their special guest, they spent some time considering what one could be thankful for during this thanksgiving season.
As I listened to their conversation, I begin to ask myself this question, "Why give thanks?" Certainly, there is factual history written, in spite of what some try to say today, as to the beginnings of Thanksgiving Day. It was eventually established in our nation for the last Thursday of November.
But this year, due to the pandemic in the United States, Thanksgiving Day will be drastically different from other years. Travel will be limited. Families, in some places, will only be able to meet with those of immediate family. Some will meet who have lost loved ones because of the virus. Others may still be suffering in hospitals due to the virus. Still others are separated from loved ones who are confined to a care center. Perhaps, they can talk to them outside a window. Then, many have lost their jobs due to the virus and are suffering economically. I'm thankful for the many reaching out with food and finances to those in need, and especially for those front-line workers doing testing and caring for virus patients in the hospitals.
But the giving of thanks is hard to do, especially, if one is suffering from the pandemic or from other circumstances. For some, difficult circumstances can cause one to become filled with bitterness, and become angry with God, if one believes in God. Others may not take time to give thanks at all, just taking all of life's blessings for granted. It's Happy Turkey Day.
But the bottom line in the "why" of giving thanks is that thanks is given because someone has been blessed by someone, or experienced the blessings of life, which are many. Such thanks can be done on a horizontal level, in thanking each other, and grateful for other blessings. This is purely a humanitarian thanksgiving when it's on the horizontal level, which is here today and gone tomorrow.
However, there is another level, the vertical level. This brings up all kinds of discussions, for now we get into theology, as to what kind of a God a person may believe in. Different Gods come and go, but One has been around a long time, in fact, has existed from all eternity – the biblical God, who from everlasting to everlasting He is God (Psalm 90:1-2).
He has made Himself known to us through His eternal Son, the Lord Jesus Christ, who died on the cross to pay our penalty for breaking God's laws, which is death, was buried, and conquered the grave bodily to provide us His forgiveness and eternal life. The believer in Christ realizes that now the biblical God is the source of all that He has (I Tim. 6:17), and He is the eternal reason to give thanks to Him for who He is, and for all His blessings given to him, spiritually, materially/physically, along with family and friends.
But in the final analysis, the believer knows, regardless of good or bad times, that Christ is all he needs. He is his LIFE. That's why the Apostle Paul wrote that for him to live is Christ, but to die is gain (Phil. 1:21), with his utmost desire to know Him (Phil. 3:8-10). So, whether in life or in death, the believer belongs to the Lord, and knows that the Lord is always with him, living in him, cheering him on, giving him strength and hope here, while guaranteeing his existence with Him forever after his life on planet earth.
There is no greater reason for giving thanks on Thanksgiving Day and on every day of the year!

Paul Bawden is married and served in the pastoral ministry for 45 years, retiring in 2011. He graduated from the University of Wisconsin-Madison with a B.A. in Speech and attended Dallas Theological Seminary, receiving a Master of Theology. He has taken counseling courses at Trinity Evangelical Seminary in Deerfield, Illinois. Paul is a lifetime member of the Evangelical Free Church of America, as well as being a member of Interim Pastor Ministries (IPM), which serves churches during their time of transition in searching for a new pastor. He writes for Union Gospel Press, as well as being a volunteer writer for GotQuestions.org. Paul likes to write, read, bike, and work in the yard. The Bawdens have had the privilege to travel to Mexico and Romania on mission trips and visited various countries in Europe.
Leave a Comment
You must be logged in to post a comment.