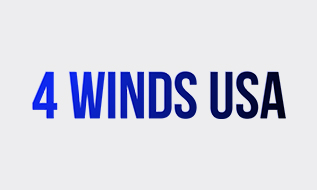 God's Justice Will Be Satisfied
By Merrill Olson
Since the election, there has been an onslaught of evil in words and actions. Sinful human nature continues to spew out its hatred. There are those who no longer desire to do what is right but to do everything to thwart the votes of people. Without any longing for unity and peace, human degeneracy drives many of them to do anything they can to accomplish what they want. This has led some to even make death threats unless things happen their way.
One reason it is all happening is because many of them feel no accountability to God. The Word of God says that "there is no fear of God before their eyes" (Romans 3:18).
Nevertheless, there is a day coming when God's justice will be satisfied. The Bible clearly teaches that everyone will be judged to justify the justice of God before all people. There will be no exemptions (Hebrews 9:27). Almighty God will bring forth a time of divine reckoning for each one who has lived, is living, and will live on this earth.
This time of accountability will involve two main judgments: The Great White Throne Judgment (Rev. 20:11-15) for all unbelievers and The Judgment Seat of Christ (2 Cor. 5:10) for every person who is truly born again (John 3:3).
To read about the Great White Throne Judgment comes from a very sobering passage in the Word of God. It describes what the unsaved are going to experience in their ultimate encounter with God. In fact, because all judgment has been committed to the Son (John 5:22), this judgment will be before the Lord Jesus Christ. It will occur after His 1000-year Kingdom reign on this earth and before the eternal ages begin.
It is described as a "great" and "white" throne. It is "great" because of the One who will occupy the throne and the significance of the judgment that will be rendered. It is "white" because it signifies the purity and righteousness of the One who is seated on it. It, also, portrays the equity with which the justice will be administered. People will be judged for their "works" (Rev. 20:12) and sins on this earth. Their eternal destiny will be "the lake of fire" (v.15). There will be no grace or mercy. There will be no second chances. This throne is the final reckoning before an eternal hell where the devil, the beast (Antichrist), and the false prophet have been cast sometime before (Rev. 20:10).
The Judgment Seat of Christ for His redeemed will take place in heaven immediately following the "Rapture" (John 14:2-3; 1 Cor. 15:51-52; 1 Thess. 4:13-18). This judgment is not to determine whether we are saved and will enter heaven. This has already been settled on this earth the day we experienced new life in Christ (1 Cor. 6:11; 2 Cor. 5:17).
This judgment before Christ will determine the worthlessness or worthiness of our works on this earth after we were saved (2 Cor. 5:9-10). Our Christian lives will be evaluated.
Knowing the truth of Scripture and that life on this earth is very short (James 4:14), what should be the aim for our Christian lives? It is this: "Therefore we make it our aim, whether present or absent to be well pleasing to Him" (2 Cor. 5:9).
Leave a Comment
You must be logged in to post a comment.