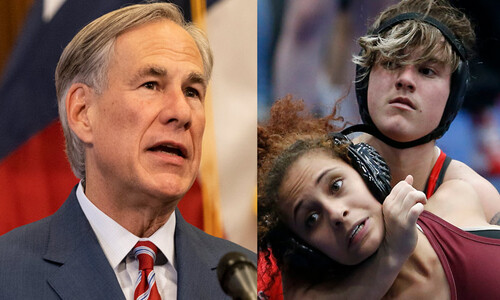 NEWS RELEASE: Gov. Abbott and Texas to eliminate collegiate transgender athletes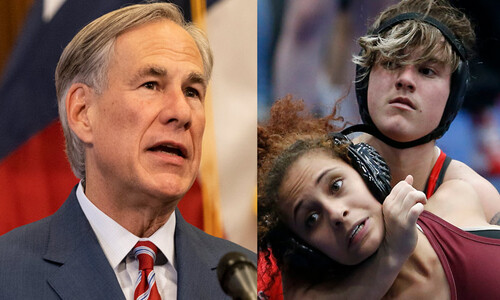 MADISON, Wisc., February 15, 2023 /4 WINDS USA/ — In Texas, transgender athletes will not be allowed to compete in college sports according to Governor Abbott. Legislators are preparing bills to further this goal.
"This next session, we will pass a law prohibiting biological men to compete against women in college sports," said Governor Abbott in Dallas. The state had a similar ban on transgender athletes in public schools in 2021.
Seventeen other states have passed laws against transgender athletes. Many are being challenged in courts.
In 2003, 4 WINDS USA President Steve McConkey started fighting against the International Olympic Committee's transgender policies. He was the only one who stood against this publicly. 4 WINDS USA is a worldwide sports ministry.
From there, the transgender movement spread to state high schools, the NCAA, NFL, NBA, and MLB. McConkey has fought this agenda every step of the way.
"Governor Abbott and the state of Texas are doing the right thing," states McConkey. "Efforts to stop the transgender agenda have to be at the grassroots level. This is not a time to passively set by and expect extremists to stop. Parents need to stand-up to fight for their kids and future generations. Radicals will not rest until they takeover every school, university, and sports program in the United States. We are worse than Europe in many ways."
McConkey tried to sue the International Olympic Committee before the 2016 Olympics in Rio. He was concerned that intersex athletes (not transgender) would sweep the women's 800 meters. That is exactly what happened as they had high untested testosterone levels.
After years of standing up, FINA, the International Swimming Federation, voted to ban transgenders from participating in women's swimming.
4 WINDS USA (4 Winds Christian Athletics) is a worldwide sports ministry (4WindsUSA.com). Starting in world-class track and field ministries in 1981, Steve and Liz McConkey have worked through ten Olympics. In 2013, the ministry expanded to all sports. Steve graduated with honors from Western Kentucky University (Master of Public Health), Minnesota State University (BS-Community Health), and Webster High School (WI). They have lived in Bowling Green (Kentucky), Eugene (Oregon), Dallas-Fort Worth (Texas), Minneapolis-St. Paul (Minnesota), and Madison (Wisconsin). In recent years, the ministry has had many worldwide radio interviews and global articles, plus TV interviews.
Leave a Comment
You must be logged in to post a comment.