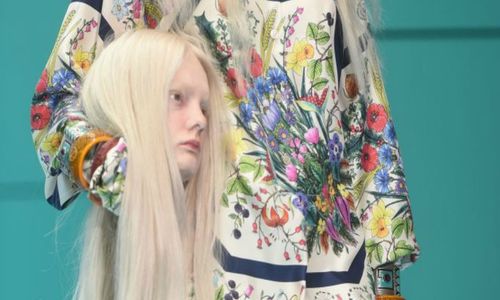 Gucci models walk runway with severed heads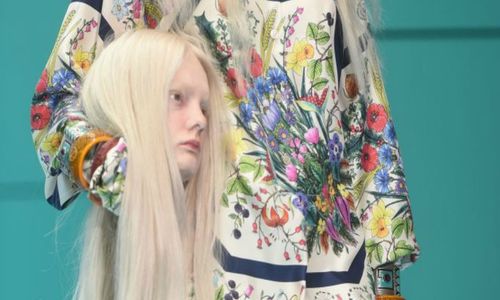 On Wednesday afternoon during Milan Fashion Week, Gucci staged a spectacular yet peculiar fashion show that included "cyborg" models — which, upon a deeper look, possessed an underlying metaphorical feminist message.
In the Gucci show notes, creative director Alessandro Michele referenced A Cyborg Manifesto, written by Donna Haraway in 1984. In it, Haraway uses the concept of a "cyborg" to represent women, without the constraints of society's traditional gender labels. As one Wired writer notes, the cyborg in Haraway's piece "trashes the big oppositions between nature and culture, self and world that run through so much of our thought."
It poses the idea that all of us are not "naturally made" — or rather, we are "constructed," like a cyborg. And if "given the right tools, we can all be reconstructed." That is to say, women aren't born to be wives, born to work in the house, or "naturally" submissive and overly emotional people. Women can choose to be however they want to be.
Today, feminism is defined as "the advocacy of women's rights on the ground of the equality of the sexes." But in Gucci's world, sexes and genders do not exist. So Michele raises a bigger question: Why let traditional gender constraints put forth by society stop women from moving forward with their goals and dreams? YAHOO
Leave a Comment
You must be logged in to post a comment.