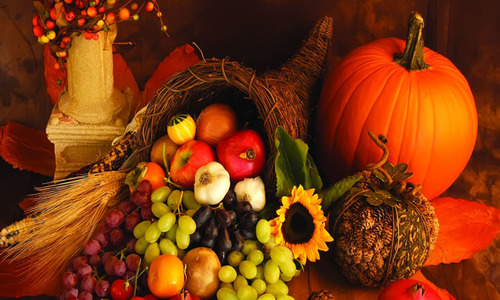 Have an attitude of gratitude!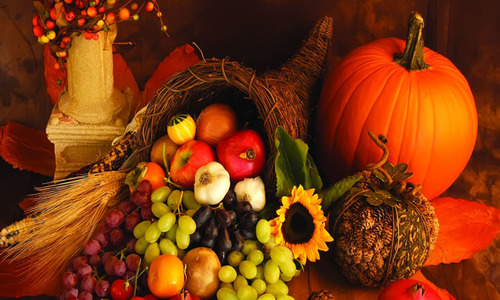 By  Paul Bawden
Betsie and Corrie Ten Boom discovered while in Ravensbruck, one of the worst concentration camps in Germany, the guards wouldn't come into the bunkroom because of the fleas, allowing them to have a Bible study without fear of execution. Betsie exclaimed, "Thank God for the fleas!"
What an amazing response in the midst of an indescribable situation with their lives hanging in the balance.
A reminder to each of us, in this Thanksgiving season in the United States. that we certainly can find at least one thing to be thankful for in spite of our situation. I would imagine that we can find many more than that.
But why give thanks anyway? Let me approach that question this way.
Some say, "Have a Happy Turkey Day." While others say, "Have a Happy Thanksgiving Day."
"Have a Happy Turkey Day," is saying to enjoy the turkey, the bird often used at the Thanksgiving meal. It could also imply to enjoy the day with one's family and friends. But that is as far as it goes. There is no acknowledgment that a person should have a grateful attitude that day for blessings received. It is the politically correct way of not offending anyone regarding what one may believe or not believe concerning Thanksgiving Day.
On the other hand, saying, "Have a Happy Thanksgiving Day," the individual is acknowledging that there is someone who is the source of one's blessings, and thanks should be given for those blessings.
But there is more in the word thanksgiving when we read Romans 1:21, which says, "But even though they knew God, they did not honor Him as God or give thanks, but they became futile in their speculations, and their foolish heart was darkened."
This verse is telling us that one of the first evidences of a person's rejection of the biblical God, yes, a nation's rejection of Him, is an ungrateful attitude. When His innumerable blessings are taken for granted, it becomes "Turkey Day" on Thanksgiving Day, as well as throughout the entire year.
But when the meaning of the word, thanksgiving, is considered, in the light of biblical truth, it is really acknowledging the biblical God as the Source of one's blessings, the Supplier of one's blessings, the Sovereign in giving those blessings, the Sustainer of one's life, and ultimately He is the Savior of all who will put their faith in Him for forgiveness and eternal life. I trust that you have placed your faith in Jesus Christ as your Savior (Romans 10:9-13). In fact, it is only through an individual's belief in the Savior, Jesus Christ, that a person can truly give thanks to the biblical God for all that He provides.
The person, then, who has a personal relationship with Jesus Christ can have an attitude of gratitude not just on Thanksgiving Day, but every day of the year, for he knows that the biblical God is in control, and in His loving sovereignty He is working out all things for his good and His glory. That's why Betsie and Corrie Ten Boom, mentioned above, could give God thanks for the fleas, while in Ravensbruck, one of the worst concentration camps in Germany.
As you gather with friends and family on Thanksgiving Day, take time to thank God for His many blessings and name them one by one. You will be surprised as to what the Lord has done for you this past year. Have the attitude of gratitude not just on Thanksgiving Day but make it a daily attitude. You will experience the Lord's joy and peace. Have a wonderful Thanksgiving Day!!
Paul Bawden is married and served in the pastoral ministry for 45 years, retiring in 2011. He graduated from the University of Wisconsin-Madison with a B.A. in Speech and attended Dallas Theological Seminary, receiving a Master of Theology. He has taken counseling courses at Trinity Evangelical Seminary in Deerfield, Illinois. Paul is a lifetime member of the Evangelical Free Church of America, as well as being a member of Interim Pastor Ministries (IPM), which serves churches during their time of transition in searching for a new pastor. He writes for Union Gospel Press, as well as being a volunteer writer for GotQuestions.org. Paul likes to write, read, bike, and work in the yard. The Bawdens have had the privilege to travel to Mexico and Romania on mission trips and visited various countries in Europe.
Leave a Comment
You must be logged in to post a comment.