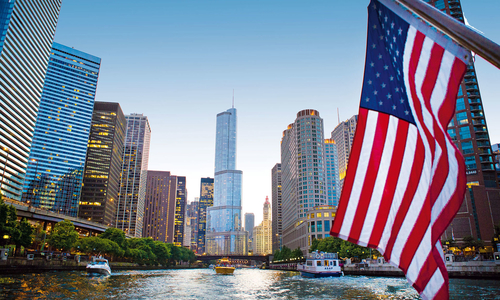 Is America losing its soul?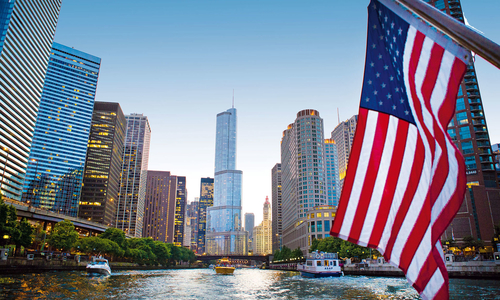 By Paul Bawden

The happenings in America can only cause one to ask this question.
For the foundation of any country, of any civilization, is that which keeps a people grounded in that which lasts. And what is that which lasts? That which promotes righteousness – that which upholds the integrity and value of each individual, while each individual seeks to carry out reconciliation and forgiveness when the situation warrants such action.
That's why the man of wisdom, many years ago, penned that righteousness exalts a nation, but sin is a disgrace to any people (Proverbs 14:34).
In the final analysis, though, righteousness is doing what is right, and in order to do right, one must know what is right, which means there must be a standard. The challenge today in America, other countries as well, is, "What is the standard for righteousness?
Is the standard found in each individual, so each one can do what is right in his or her own eyes? Is the standard found in different organizations, wherein some want to control people and disrupt and change society to their way of thinking? Is the standard found in government, or in political parties? Is the standard found in the religions of the world?
As we see the changing winds of man's ideas in America regarding a standard, the standard of righteousness must have its basis in truth, that which is ultimate reality, that never changes. Without that, we are cast out on the sea of uncertainty without any recourse for return.
Then, the question comes that Pilate asked many years ago, "What is truth?" (John 18:38). This question came after Jesus said that everyone who is of the truth listens to My voice. Jesus was claiming to be Truth here, and He claimed that as well in John 14:6 – saying He was the Way, the Truth, and the Life. As C.S. Lewis has said, Jesus was either a liar, a lunatic, or He was telling the truth.
Christ's death and bodily resurrection proved that He was telling the truth and He was the Truth. Now He can provide forgiveness and eternal life for any who will place their faith in Him and follow Him. Such a reality is denied today, scoffed at, and ignored, but such action doesn't destroy this reality.
For if there is going to be any lasting righteousness upon which a person, and a country, which is really people, can live their lives, that righteousness has to be based upon the truth in Jesus Christ. His teaching on righteousness is summarized in John 13:34 – love one another as I have loved you.
The words of the old song, "What the world needs now is love…" find their reality in these words of Jesus. For the love of Jesus experienced in the believer in Him is a powerful and radical life change individually, which can affect an entire nation, as individuals respond in faith to Christ love, and believers live out Christ's love in His power – love which is unconditional, sacrificial, selfless, forgiving, accepting, pure, and holy, while seeking the highest good in the individual loved (cf. I Corinthians 13:4-8a).
As one observes what's happening in America today, it's getting harder and harder to see Christ's love at work in people's lives – which, sadly, it appears that America is losing its soul. Only Individuals experiencing and living out Christ's love, will American regain her soul and God will be glorified!

Paul Bawden is married and served in the pastoral ministry for 45 years, retiring in 2011. He graduated from the University of Wisconsin-Madison with a B.A. in Speech and attended Dallas Theological Seminary, receiving a Master of Theology. He has taken counseling courses at Trinity Evangelical Seminary in Deerfield, Illinois. Paul is a lifetime member of the Evangelical Free Church of America, as well as being a member of Interim Pastor Ministries (IPM), which serves churches during their time of transition in searching for a new pastor. He writes for Union Gospel Press, as well as being a volunteer writer for GotQuestions.org. Paul likes to write, read, bike, and work in the yard. The Bawdens have had the privilege to travel to Mexico and Romania on mission trips and visited various countries in Europe.

BAWDEN ARCHIVES
Leave a Comment
You must be logged in to post a comment.