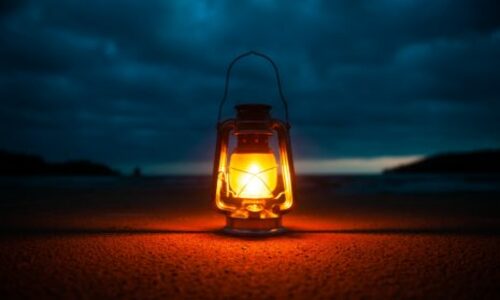 Is there light in the darkness?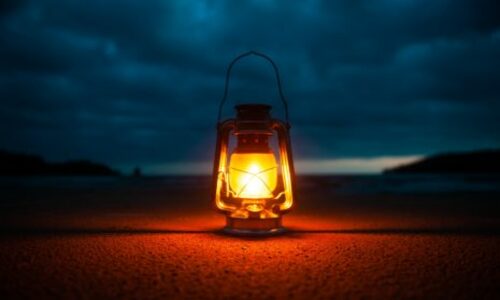 By Paul Bawden

Rev. Y.J. Jimenez of First Baptist Church in Bracketville was in the waiting room at the Texas Uvalde Memorial Hospital on Tuesday offering support to family members of shooting victims.
I understand that he told the New York Times that two of his parishioners lost their grandchild and he had never had to deal with such grief in his 30 years of ministry. "Sometimes it's about the presence and the prayers. In times like these all you can do is cry," he said.
Certainly, words are inadequate to bring comfort to those who lost their precious children along with brave teachers who lost their lives in the barbaric senseless mass shooting at the Robb Elementary School in Uvalde, Texas. Still, we need to keep in prayer the families who lost their children and loved ones for God's peace, comfort, strength, and healing, remembering the community as well. "The LORD is near to the brokenhearted and saves those who are crushed in spirit" (Psalm 34:18).
Nevertheless, our minds are shocked and stunned. How can a person commit such an atrocious evil act, especially targeting the most innocent and priceless of our families? Perhaps we will never fully know the "why" of this killer's action, although there were negative experiences in his life, which evidently triggered the awful buildup of hatred in his life, and was acted out in such willful and horrific action.
Somehow any flickering of light about life he may have had became dark, and he let the darkness overtake the light. Sad to say this has happened in other lives as well as we have seen sadly in the US recently in different evil shootings. Sometimes, there may be a mental challenge, but other times there is just plain darkness that overtakes a person's life with influence from the evil one.
What do I mean by that? Human nature has a dark side to it. It can have evil thoughts, and act out jealousy, lying, immorality, pride, cheating, stealing, coveting, deceit, hatred, yes, murder. Jesus talked about this in Mark 7:21-22. At the same time, an individual can display light by showing love, concern, compassion, and encouragement.
So why the dark side in our human nature? The only answer I have found that makes sense is that there is something wrong with our human nature. Instead of needing reformation, as the popular idea is today, human nature needs to be transformed. That's why Jesus taught that we must be born from above, given a new nature spiritually – actually the biblical God's eternal life that comes from Him – where His love enters into the life of the believer in Jesus Christ that displays His joy, peace, patience, kindness, goodness, faithfulness, gentleness, and self-control. That old nature will still be around, but now the believer in Christ can say NO in His power to the old nature's darkness, and YES to the new light, the Lord's love in his life. Obviously, the Lord's love is what we all need!
When a devastating event like this occurs, our nation certainly grieves and prays for those who have lost their loved ones and their community as well. We also need to stop and reflect, and ask, "Why does such murder keep happening in our country? Certainly, the best safety measures need to be present in our schools. I would, however, answer that question with a question, "Could it be our nation has a spiritual problem?" Sure, we can blame guns, or blame video games a person watches, or other information on the internet. Such ideas only scratch the surface.
What about our inner spiritual lives? Could it be that the light of the gospel of Jesus Christ needs to shine with His love in all of our hearts through faith in Him? Love that accepts and treats all individuals infinitely valuable, made in God's image. Love that builds up and doesn't tear down. Love that is unconditional, sacrificial, selfless, forgives, protects, trusts, and has an eternal hope. That kind of love active in the believer's life brings light to a dark world!

Paul Bawden is married and served in the pastoral ministry for 45 years, retiring in 2011. He graduated from the University of Wisconsin-Madison with a B.A. in Speech and attended Dallas Theological Seminary, receiving a Master of Theology. He has taken counseling courses at Trinity Evangelical Seminary in Deerfield, Illinois. Paul is a lifetime member of the Evangelical Free Church of America, as well as being a member of Interim Pastor Ministries (IPM), which serves churches during their time of transition in searching for a new pastor. He writes for Union Gospel Press, as well as being a volunteer writer for GotQuestions.org. Paul likes to write, read, bike, and work in the yard. The Bawdens have had the privilege to travel to Mexico and Romania on mission trips and visited various countries in Europe.
Leave a Comment
You must be logged in to post a comment.