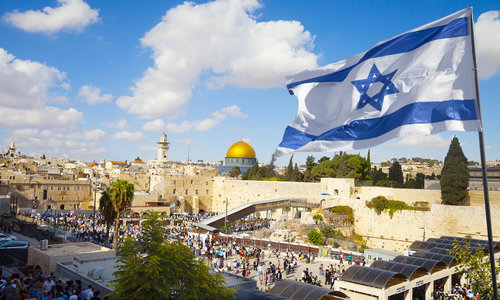 Israel's future is secure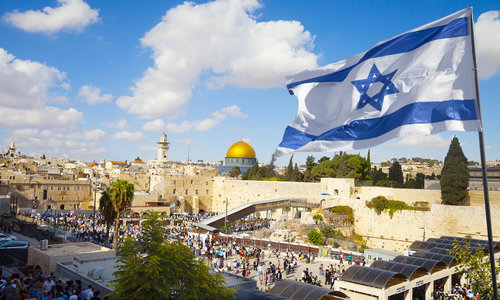 By Merrill Olson
There are many who wonder about the future of Israel because of the hatred that certain nations and peoples have for her. Threats and actions against her are evident. However, will her demise ever happen? No, such a thing will never occur. The reason being is that the Bible is very definite as to Israel's future.
It begins with one's understanding of how Israel looks at Jesus. Without much discussion, the world knows that she rejects Him as her Messiah. In spite of this, there are a small number of individual Jews, throughout the centuries, who have come into a saving relationship with Jesus and are part of His spiritual body (1 Corinthians 12:13), His redeemed church. But, the majority of unsaved Jews are still looking for their Messiah. This is someone other than Christ Jesus.
There is much that could be said about Israel and her struggles over time since she rejected the Lord and He mourned over Jerusalem (Luke 13:34-35).
Yet, for a matter of space, we can fast forward to May 14, 1948 when Israel declared its independence. This was a blessed day for the Jewish people, but not for everyone. For the day after, the neighboring states invaded Israel with one determination in mind and that is to strangle this new nation at its birth. Nonetheless, this united attempt ended in dismal failure.
The world is also well aware of the events of June 1967 and the age-old conflict between the descendants of Isaac and Ishmael (Genesis 21:9-10, 12). Still, this feud continues, even today, as Ishmael's character maintains its hatred and mockery of Isaac as Scripture describes with remarkable accuracy (Genesis 16:12).
Even so, Israel's struggles will continue until the end of the Great Tribulation period and shortly before the Second Coming when all Israel recognizes Jesus Christ as their Messiah (Zechariah 12:10). But before this, there will be the battle of Gog and Magog (Ezekiel 38-39). However, it will be the battle of Armageddon, this climactic war of the Great Tribulation, that the armies of the world will attack Israel in order to eradicate the Jewish people (Revelation 16:12-16). Jerusalem will be captured, but then the Lord will return to destroy the invading armies and deliver the Jewish remnant (19:19-21).
The outcome will be that Israel will be delivered not only from her physical enemies but from the power of sin. At that time, she will repent of her age old rejection of her Messiah, the Lord Jesus, and will receive Him with open hearts and arms. God says, "And I will pour on the house of David and on the inhabitants of Jerusalem the Spirit of grace and supplication; then they will look on Me whom they have pieced; they will mourn for Him as one mourns for his only son…" (Zechariah 12:10).
Is Israel secure? Yes! Will she be wiped from the face of the earth by Iran or some other nation? No! How do we know that? Because we have God's Word that tells us distinctly about her future (Jer. 31:35-37). Therefore, we need to keep our eyes on her!
Merrill Olson served as a senior pastor for thirty-four years. He received a B.S. from Minnesota State University-Mankato, an M. Div. from Bethel Theological Seminary, and a D. Min. from Columbia Evangelical Seminary. He is currently involved as an interim pastor along with a teaching and writing ministry. His emphasis is on apologetics and training believers to defend their faith in Christ from God's Word. He is well versed in Bible prophecy as it pertains to end times. He is a gifted speaker with the conviction that only by the Word of God can people experience inward transformation by the Holy Spirit. He has been married to his wife, Jan, for many years and resides in Minnesota.
Leave a Comment
You must be logged in to post a comment.