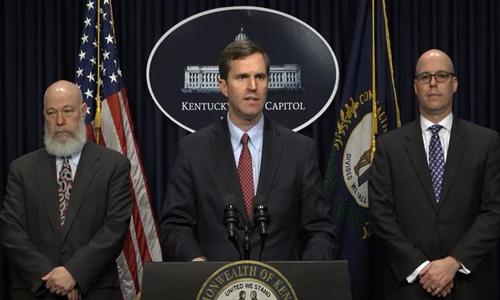 Kentucky governor says churches should close over coronavirus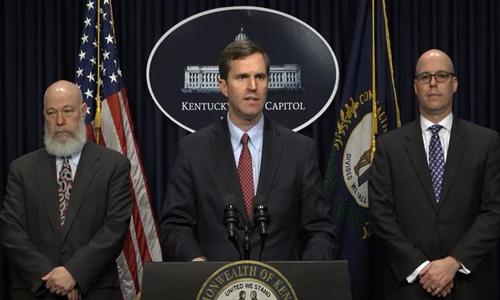 (COURIER JOURNAL) Across Kentucky, schools, athletic associations, churches and other organizations announced sweeping measures Wednesday to limit the spread of the coronavirus — in many instances telling fans, students and members to stay away.
While the number of COVID-19 cases in Kentucky remained at eight Wednesday, expectations that the virus will continue to spread across the state and the U.S. have prompted some of the most draconian measures in decades.
The U.S. death toll has climbed to 37 and the number of U.S. cases rolled past 1,000, federal health officials said. The virus has been confirmed in at least 38 states and has been declared a global pandemic by the World Health Organization.
So far, no one has officially died of COVID-19 in Kentucky, and Gov. Andy Beshear said Wednesday that all eight individuals tested positive "are stable, are doing well and a couple of individuals may almost be through this."
While his predecessor, Matt Bevin, dismissed the "Chicken Little" response to the virus, Beshear made no apologies for the precautions the state is taking, including urging churches to cancel services. READ MORE
Leave a Comment
You must be logged in to post a comment.