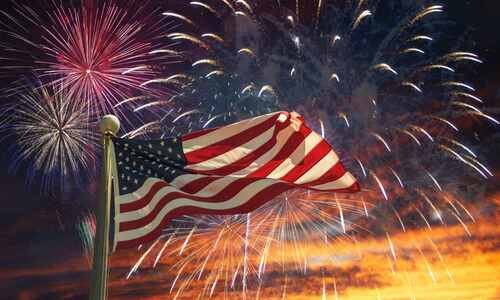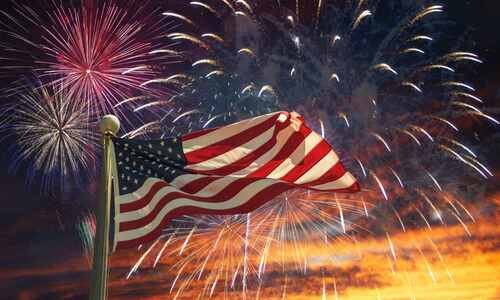 By Paul Bawden

Words that need to be exclaimed with gusto on this Fourth of July. Why so?
Without individual freedom, a country can't soon exist as a country, Without individual freedom, each of us can't be the person we were created to be.
That's why the Declaration of Independence has these words which are really saying, "Let Freedom Ring." "We hold these truths to be self-evident, that all men are created equal, that they are endowed by their Creator with certain unalienable Rights, that among these are Life, Liberty and the Pursuit of Happiness."
These words are saying that all people, regardless of the color of their skin, are guaranteed the unalienable rights (not to be taken away) of life, liberty, and the pursuit of happiness. On this 4th of July, we need to be reminded again that it's about who we are, our character, for we are created equal, meaning each of us should be respected and honored as an individual made in the image of the biblical God.
Now in the practical working out of this in our country, there are many challenges as you may know. But instead of trying to list the different challenges in our society, it appears to me that the challenges are in the areas of morality, integrity, and honesty. Why so?
The answer lies in the words, "endowed by their Creator." Who is the Creator? This has to be referring to the biblical God. This means that the biblical God is the one who has given us physical life, along with the privilege to be made in His image, so we can act with integrity and honesty.
Now I realize to make that statement is not accepted in the public arena of ideas today. We are here somehow by chance plus time. To say that we have been created by the biblical God is really poppycock. Certainly, one is entitled to what one believes, but the question I ask is this, "Why is there the breakdown in morality, integrity, and honesty in our country?" Furthermore, why are some in our country trying to take away our freedoms by using the freedoms that this country gives them?
Here's what the Good Book says about that, "For even though they knew God, they did not honor Him as God or give thanks, but they became futile in their speculations, and their foolish heart was darkened . . . . for they exchanged the truth of God for the lie, and worshipped and served the creature rather than the Creator" Romans 1:21-25).
This is straightforward language, but it tells us why there is the breakdown of morality, integrity, and honesty in our country as we celebrate July 4th. Individuals have pushed the biblical God out of their lives, and they do what they want to do rather than living out life, liberty, and the pursuit of happiness which the biblical God has given them. In other words, when man thinks he is "god" rather than honoring the biblical God, all kinds of breakdown can take place in morality, integrity, and honesty.
The Good Book doesn't beat around the bush but calls such breakdown sin – that which breaks God's law – lawlessness. That's why when Christ was on planet earth, He gave the solution to sin – to lawlessness – when He said, "Everyone who practices sin is a slave to sin . . . So if the Son sets you free, you will be free indeed" (John 8:34-36).
The believer in Christ experiences His forgiveness and eternal life, and is given His power to live a moral life of integrity and honesty. In His power, he experiences true life, liberty and pursues happiness, fulfillment in Him here with hope beyond the grave. I trust you know the Lord personally.
This 4th of July, let freedom ring for the freedoms we still enjoy in this country. Yes, pray for a spiritual awakening our country. But ultimately be grateful that true freedom is found in Jesus Christ through faith in Him!

Paul Bawden is married and served in the full-time pastoral ministry for 45 years, retiring in 2011, after which he and his wife served in four interims, three in Wisconsin and one in Iowa. He graduated from the University of Wisconsin-Madison with a B.A. in Speech and attended Dallas Theological Seminary, receiving a Master of Theology. He has taken counseling courses at Trinity Evangelical Seminary in Deerfield, Illinois. Paul is a lifetime member of the Evangelical Free Church of America, as well as being a member of Interim Pastor Ministries (IPM), which serves churches during their time of transition in searching for a new pastor. He is also a volunteer writer for GotQuestions.org. Paul likes to write, read, and work in the yard. The Bawdens have had the privilege to travel to Mexico and Romania on mission trips and visited various countries in Europe. They have three daughters and five grandchildren.
Leave a Comment
You must be logged in to post a comment.