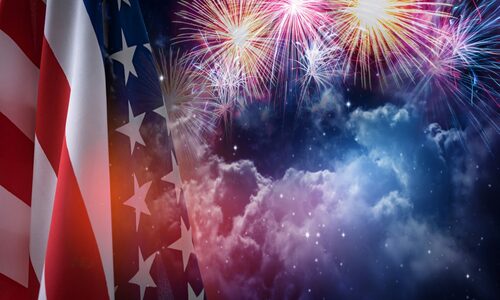 Life, liberty, & the pursuit of happiness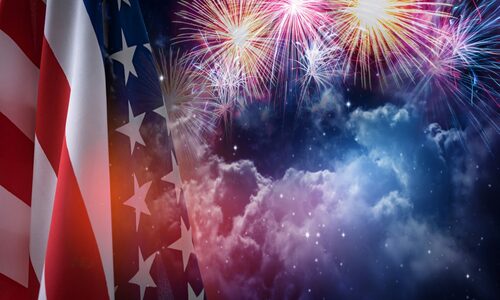 By Paul Bawden

In the light of the historic overturn of Roe v Wade, these words from the Declaration of Independence may seem to be saying that one's unalienable right of life, liberty, and the pursuit of happiness doesn't support the overturning of Roe v Wade.
But is that true? Should those who oppose overturning Roe v Wade appeal to these words in the Declaration of Independence for keeping Roe v Wade? Note with me these words.
"We hold these truths to be self-evident, that all men are created equal."
Where does it say that all men (I assume men and women) are created equal? Only place I know is in Genesis 1:27 where it says that "God created mankind in his own image, in the image of God He created them; male and female He created them." This includes all men and women, boys and girls, regardless of background, color of skin, religion, or ethnicity – created in the image of God, all are equal.
"That they are endowed by their Creator with certain unalienable rights."
This means that the biblical God, the Creator, is the Source of certain unalienable rights – unalienable meaning that these rights can't be taken away. They come from the biblical God. He gives them to all people, male and female.
"That among these are Life, Liberty, and the Pursuit of Happiness."
**Life – The Creator God creates humans giving them physical life. Since physical life comes from God, that life has His value stamped upon it. That's why Genesis 1:27, as stated above, tells us that God created mankind in His image both male and female. This means from conception to one's passing from planet earth, one's life is sacred.
Abortion is taking the life of a baby in the womb. So abortion tells us that the life God created is not sacred. In fact, since each person is made in the image of God, abortion is a direct denial of the Creator, telling Him that that the baby in the womb is not made in His image. Abortion has its basis in the evolutionary theory which doesn't give any value to a baby in the womb. The word, Life, then, in the Declaration of Independence, upholds the overturning of Roe v Wade. Human life created by God is sacred!
**Liberty – The Creator God endows each person, male and female, with liberty. What does that mean? Liberty means freedom, but it's not freedom to do what one wants, for that can become destructive as we see in the USA with various barbaric shootings, looting in some major cities, the uprisings after the overturn of Roe v Wade, and the war in Ukraine.
But the liberty that comes from the Creator provides the person the opportunity to experience and develop life with guidance and direction. That's why the 10 commandments were given to the nation of Israel for their physical and spiritual health. They are still relevant for us today, with the exception of the Sabbath, although there is a Sabbath principle. What a different place our country, yes, the entire world would be, if we all practiced the biblical God's liberty – Loving Him with one's heart, soul, and mind and one's neighbor as one's self (Matt. 22:37-39).
**The pursuit of happiness – These words are talking about personal fulfillment. The Life and Liberty that the Creator God gives us includes the desire to succeed, the desire to be productive – to be fulfilled. He put Adam and Eve in the Garden of Eden to take care of it. When the biblical God is not part of what we do, we are on our own with no lasting purpose and direction.
On this fourth of July, as the USA celebrates 246 years of independence, may we take time to reflect on these historic words of the Declaration of Independence, and may we ultimately know personally that through faith in Jesus Christ, the believer has His eternal life, liberty and fulfillment now with eternal hope beyond the grave. (John 3:16; 8:36; I Cor. 10:31). Happy 4th of July.

Paul Bawden is married and served in the pastoral ministry for 45 years, retiring in 2011. He graduated from the University of Wisconsin-Madison with a B.A. in Speech and attended Dallas Theological Seminary, receiving a Master of Theology. He has taken counseling courses at Trinity Evangelical Seminary in Deerfield, Illinois. Paul is a lifetime member of the Evangelical Free Church of America, as well as being a member of Interim Pastor Ministries (IPM), which serves churches during their time of transition in searching for a new pastor. He writes for Union Gospel Press, as well as being a volunteer writer for GotQuestions.org. Paul likes to write, read, bike, and work in the yard. The Bawdens have had the privilege to travel to Mexico and Romania on mission trips and visited various countries in Europe.
Leave a Comment
You must be logged in to post a comment.