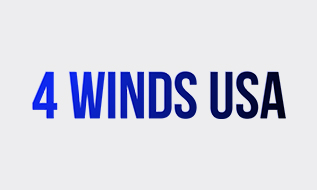 By Paul Bawden
I was reading about the Center for Disease Control's latest report that syphilis and other sexual diseases are skyrocketing to levels not seen since the start of the HIV/AIDS epidemic in the 1980s. Men who have sex with men, according to experts, account for a whopping 83% of male cases. Even though rates are increasing in women as well, men account for more than 90 percent of all primary and secondary syphilis cases. Data also indicates that an average of half of men who have sex with men and have syphilis are also infected with HIV. The worst outbreak, however, is among young men, 13-19 years of age, who comprise as many as 93% of all diagnosed HIV infections that were male-to-male sexual contact.
What's the cost of such promiscuous living? Something like $16 billion. Now, faced with yet another crisis of sexual disease, the medical community wants another $8.1 million in federal funding to fight back.
Then there was an recent article in TIME magazine which suggested that a growing number of young men are convinced that their sexual responses have been sabotaged for their brains were marinated in porn when they were adolescents. Due to their obsession with porn on the internet, many of them are unable to experience a sexual response with a real live woman. They are only able to respond to pornography. In fact they prefer pornography. The average age that a young man first encounters pornography is 11-13 years old. That means countless young men have spent the better part of the last decade with access to moving porn.
What does all of this sexual immorality tell us? It tells us that our society has embraced total sexual license. Any kind of morality has gone out the window. And sad to say, the government continues to want to spend the tax payers money, trying to clean up a mess that it helped to create. It's time to promote restraint!!
But there is much more at stake here. Without a moral compass a nation will not be able to survive. But not just a moral compass is needed, it must be an eternal moral compass that is outside of man, and at the same time can affect a person's behavior so one can live a pure life. Is there such a moral compass?
I know of only one. It is not found in man and his thinking, rather it is found in the eternal biblical God who has come into time in His eternal Son, the God-man, Jesus Christ. He came to pay the penalty for our breaking God's law, which is death. He died, was buried, and conquered the grave bodily to provide us His forgiveness and eternal life. For the believer in Christ, His eternal life is really a new nature, which provides the believer the opportunity to live a pure life by relying on the Holy Spirit's indwelling person and power (Galatians 5:16).
I encourage you to read I Corinthians 6:9-11, which tells us that any person, through faith in Christ, can be forgiven of any kind of sin, such as immorality, idolatry, and covetousness, be declared justified or righteous before God, and start living a pure life for Him.
How about you? Does your life have an eternal moral compass? If not, I encourage you to consider Jesus Christ and what He can do for you (cf. Romans 10:9-13). If you know the Lord personally, live a pure life for Him in the power of the Holy Spirit. Let's remember. Morality is not obsolete. It's alive and well in the eternal biblical God and His eternal Word for the follower of Jesus Christ. May your life give evidence of HIS purity (Titus 2:11-14).
Leave a Comment
You must be logged in to post a comment.