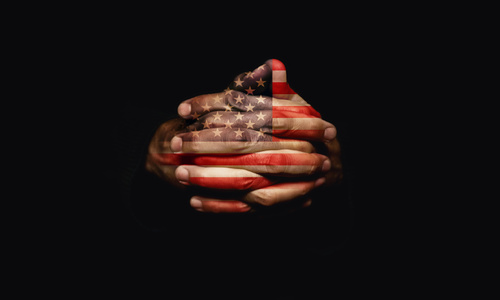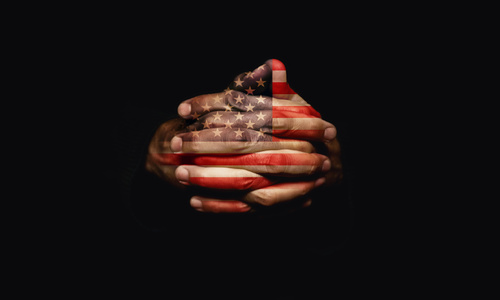 By Paul Bawden
The National Day of Prayer is Thursday, May 3, 2018.
Although created in 1952 by a joint resolution of Congress, and signed into law by President Harry S. Truman in 1988, the law was unanimously amended by both the House and the Senate and signed into law by President Ronald Reagan on Thursday, May 5, 1988, designating the first Thursday of May as a day of national prayer.
Why pray for the nation of the United States of America? If you live outside of the U.S.A., you can ask the same question regarding your country.
The Bible exhorts us to pray for our leaders. I Timothy 2:1-3 urges us to pray for kings and all who are in authority, so that we may lead a tranquil and quiet life in all godliness and dignity."
Why does the Bible tell us to pray for the leaders of our country. From Romans 13, we are told that those in authority are given their place of leadership by the biblical God. He holds them responsible for how they govern. That doesn't mean all those in places of leadership will be good leaders, but it does mean that God holds them responsible for what they do. Since leaders have such a tremendous responsibility to lead their country in the right way, which is impossible to do in their human strength and wisdom, the Bible urges us to pray for them to seek out the biblical God's wisdom, guidance, direction.
Ronnie Floyd, chairman of the National Prayer Committee, has put into perspective why our leaders in the United States need our prayers not just on the National Day of prayer but every day. He has written, "There's no denying our country is in deep trouble. In fact, we are living through what may turn out to be one of the most crucial moments of our generation. How we handle our gun violence problem, the migration crisis, the unresolved racial tensions in our society, and the epidemic of sexual harassment, among the other ongoing major issues like preserving the sanctity and dignity of human life as well as the challenges to our religious liberty, will have repercussions for generations to come."
In the midst of our country's deep trouble, then, the best thing we can do is to pray for our leaders. Jesus taught that we are to come to the Heavenly Father through Him – we are to ask, bring our requests to the Father in Jesus' name (John 14:12-14). That means we need a personal relationship with Christ through faith in Him for our prayers to reach heaven and touch the lives of our leaders. Have you made that decision for Jesus Christ? (cf. Romans 10:9-13).
If we know Christ as personal Savior, let's bring our prayers for our national leaders in the attitude described in II Chronicles 7:14 – a humble attitude of repentance of our sins, asking God's forgiveness, and then lifting up our leaders in prayer.
The theme for the National Day of Prayer this year is unity – "Pray 4 Unity." As this theme reminds us of the challenges and divisions in the U.S.A., may we hear from heaven as we pray for our leaders – that they will be convicted to lead our country in the way of righteousness, for righteousness exalts a nation, but sin is a reproach to any people (Proverbs 14:34). May we not just pray for our national leaders, as well as our state and local leaders on the National Day of Prayer, but may we pray for them every day!!
Paul Bawden is married and served in the pastoral ministry for 45 years, retiring in 2011. He graduated from the University of Wisconsin-Madison with a B.A. in Speech and attended Dallas Theological Seminary, receiving a Master of Theology. He has taken counseling courses at Trinity Evangelical Seminary in Deerfield, Illinois. Paul is a lifetime member of the Evangelical Free Church of America, as well as being a member of Interim Pastor Ministries (IPM), which serves churches during their time of transition in searching for a new pastor. He writes for Union Gospel Press, as well as being a volunteer writer for GotQuestions.org. Paul likes to write, read, bike, and work in the yard. The Bawdens have had the privilege to travel to Mexico and Romania on mission trips and visited various countries in Europe.
Leave a Comment
You must be logged in to post a comment.