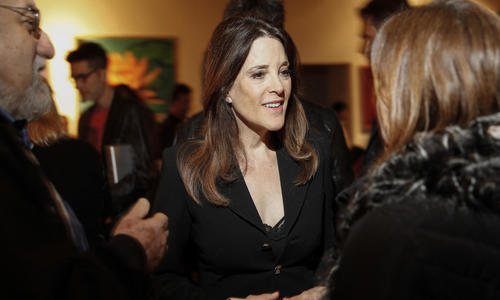 New Ager Marianne Williamson to run for 2020 president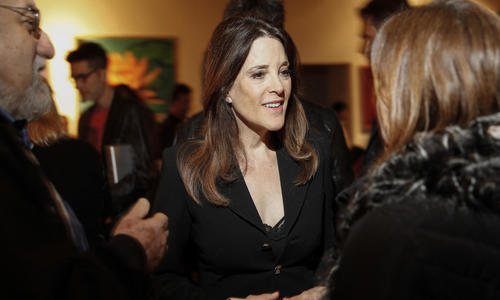 (POLITICO) Add one more name to the growing list of Democrats preparing to run for president in 2020: Marianne Williamson — pal of Oprah, spirituality guru and fixture of Hollywood's New Age community.
Williamson, a best-selling author of a dozen books on spirituality including "A Return to Love," announced on Friday that she's forming a presidential exploratory committee and traveling to Iowa, her fifth trip to the state this year.
"We had a miracle in this country in 1776 and we need another one," the Williamson said in a video announcement. "It's going to be a co-creative effort, an effort of love and a gift of love, to our country and hopefully to our world." She added that America needs to get "back to an ethical center that is the true exceptionalism of the American ideal."
While the 66-year-old Williamson is not a familiar name inside the Beltway, it is not her first time dabbling in national politics. In 2014, she raised $2 million in bid to succeed retiring Democratic Rep. Henry Waxman in California, running as an independent. She earned endorsements from high-profile Democrats like former Michigan Governor Jennifer Granholm and former Ohio Rep. Dennis Kucinich. Williamson came in fourth out of sixteen candidates with 13 percent of the vote with Rep. Ted Lieu eventually prevailing.
Leave a Comment
You must be logged in to post a comment.