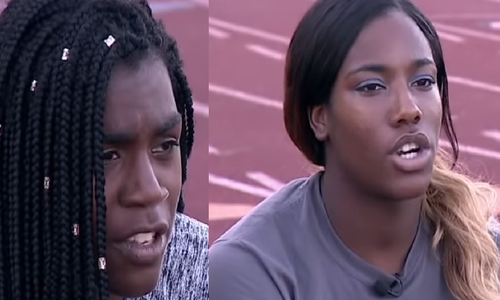 NEWS RELEASE: Department of Education To Investigate High School Transgender Track Athletes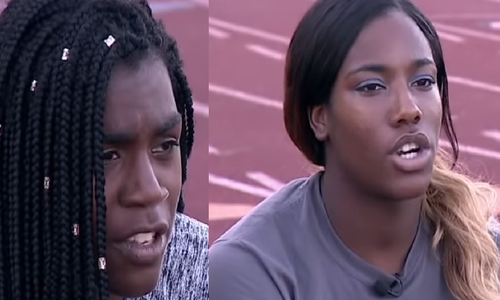 Contact: 4 WINDS, 608-469-7956
MADISON, Wis., August 9, 2019 /4 Winds Christian Athletics/ – The Connecticut Interscholastic Athletic Conference (CIAC) allows high school transgender athletes to compete as women. This allows the domination of girls' track and field events by biological males.
The Department of Education is going to investigate the problem after a complaint was lodged that the Connecticut transgenders violate Title IX rules. The agency's Office for Civil Rights (OCR) in Boston agreed to do the investigation.
After complaining, Selina Soule, two unnamed athletes, and their parent said they faced retaliation from CIAC and the Glastonbury Board of Education. The female athletes were beaten by the transgenders. Alliance Defending Freedom is representing them.
The feds may implement the same transgender policies for high schools that the NCAA uses. The NCAA requires males to take testosterone-suppressing hormones for at least a year before competing in a female sport.
4 Winds Christian Athletics President Steve McConkey has fought against the International Olympic Committee since 2003 for allowing transgenders in sports.
"Finally, the Department of Education is beginning to realize that transgenders have a clear advantage over female athletes," state McConkey. "They need to eliminate transgenders altogether. A NCAA transgender won the 400 meter hurdles last spring, so the NCAA rules are flawed and should not be implemented for high schools.
"Hormones cannot reverse the advantages that transgenders have over females. Transgenders have larger bone structures, greater bone densities, larger muscles, greater heart and lung capacities. These are facts that LGBT activists try to hide."
In 2003, McConkey started fighting the International Olympic Committee for allowing transgenders in the Olympics. He was the only one who stood against this publicly.
From there, the transgender movement spread to state high schools, the NCAA, NFL, NBA, MLB, and the military. Steve has fought this LGBT agenda every step of the way.
4 Winds Christian Athletics (4 WINDS) is a ministry that stands up worldwide for Christian athletes.
Steve and his wife are the founders (1988) and operate 4 WINDS. They started in world-class track and field ministries in 1981 and have done ministry work through nine Olympics. Steve was a USA National Club Coach from 1982 through 1992 with athletes ranking eighty times. In 2014, 4 WINDS started standing up worldwide for Christian athletes in every sport. Steve operates 4WindsUSA.com and periodically appears in articles and on radio worldwide. He graduated with honors from Western Kentucky University (Master of Science-Public Health), Minnesota State University, Mankato (BS-Community Health), and Webster High School (WI). They have lived in Eugene, Dallas-Fort Worth, Minneapolis-St. Paul, and now Madison, Wisconsin. Steve was born in Des Moines, Iowa and lived there through the sixth grade.
Leave a Comment
You must be logged in to post a comment.