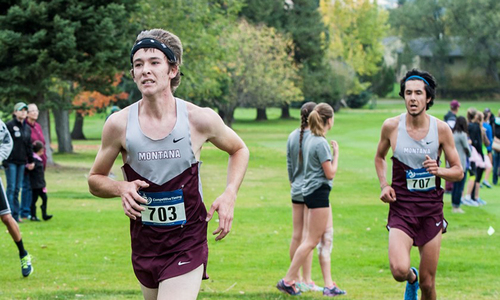 NEWS RELEASE: University of Montana Transgender Could Dominate Women's Collegiate Running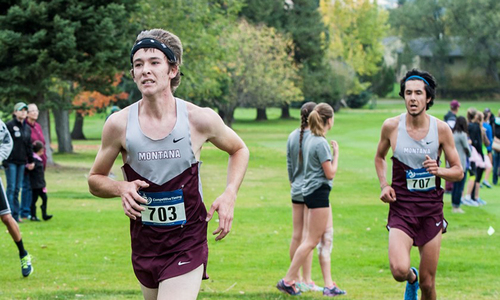 Contact: 4 WINDS, 608-469-7956
MADISON, Wis., August 23, 2019 /4 Winds Christian Athletics/ – A male athlete will compete as a female in Division 1 Cross Country for the University of Montana. He competed as Jonathan Eastwood for three years, but now will be June Eastwood.
Jonathan ran personal bests of 1:54.90 (800m), 3:50.19 (1500m), and 14:38.80 (5000m). These are pretty good times for a male, but would dominate women's track and field.
The NCAA does not have a maximum testosterone level for its current policy. There are no verification tests for testosterone suppression. The person just has to say they had one year of testosterone suppression therapy. They may throw the pills away and no one would know.
A 2015 graduate of Belgrade High School (MT), Jonathan has studied women, gender, and sexuality in college.
4 Winds Christian Athletics President Steve McConkey has fought against the International Olympic Committee since 2003 for allowing transgenders in sports.
"Last year, a transgender (CeCe Telfer) won the 400 meters hurdles at the NCAA Division 2 Championships and no one said a thing," states McConkey. "Now, you will have a transgender who potentially could dominate women's collegiate distance running at the top levels.
"Women's sports will be ruined if clear thinking people do not do something. All transgenders should be eliminated from competing as women at all levels, starting with the Olympics. Intersex athletes should keep their testosterone levels under five nanomoles, instead of ten, for all events in the Olympics, not just the 800 meters through the mile run."
In 2003, McConkey started fighting the International Olympic Committee for allowing transgenders in the Olympics. He was the only one who stood against this publicly.
From there, the transgender movement spread to state high schools, the NCAA, NFL, NBA, MLB, and the military. Steve has fought this LGBT agenda every step of the way.
4 Winds Christian Athletics (4 WINDS) is a ministry that stands up worldwide for Christian athletes. Steve McConkey is an apologist and evangelist. He and his wife are the founders (1988) and operate 4 WINDS. They started in world-class track and field ministries in 1981 and have done ministry work through nine Olympics. Steve was a USA National Club Coach from 1982 through 1992 with athletes ranking eighty times. In 2014, 4 WINDS started standing up worldwide for Christian athletes in every sport.
Steve operates 4WindsUSA.com and periodically appears in articles and on radio worldwide, plus gives training advice to runners. He has ran over 67,500 miles. Steve graduated with honors from Western Kentucky University (Master of Science-Public Health), Minnesota State University, Mankato (BS-Community Health), and Webster High School (WI). They have lived in Eugene, Dallas-Fort Worth, Minneapolis-St. Paul, and now Madison, Wisconsin. Steve was born in Des Moines, Iowa before moving to NW Wisconsin after the sixth grade.
Leave a Comment
You must be logged in to post a comment.