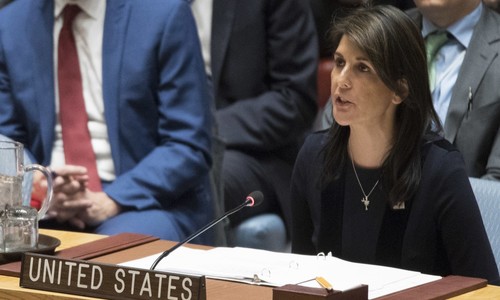 Nikki Haley: Russia could use chemical weapons in New York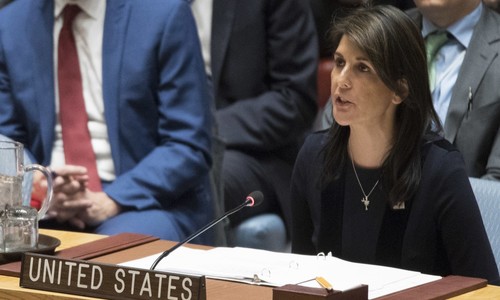 New York City could be the next site of a chemical assassination attempt if world leaders fail to punish Russia for its alleged role in poising of a former spy in the United Kingdom, U.S. Ambassador to the United Nations Nikki Haley warned Wednesday.
"If we don't take immediate concrete measures to address this now, Salisbury will not be the last place we see chemical weapons used," Haley told the United Nations Security Council. "They could be used here in New York, or in cities of any country that sits on this Council. This is a defining moment."
Haley raised the specter of new attacks during an emergency council meeting, held at the request of British officials who have accused Russia of using "a military-grade nerve agent" to target a former military intelligence officer who committed treason. Russian diplomats have denied responsibility for the incident, but British investigators say they have identified the poison as a chemical weapon produced by the Soviet Union during the Cold War.
"Time and time again, member-states say they oppose the use of chemical weapons under any circumstance," Haley said. "Now one member stands accused of using chemical weapons on the sovereign soil of another member. The credibility of this council will not survive if we fail to hold Russia accountable." WASHINGTON EXAMINER
Leave a Comment
You must be logged in to post a comment.