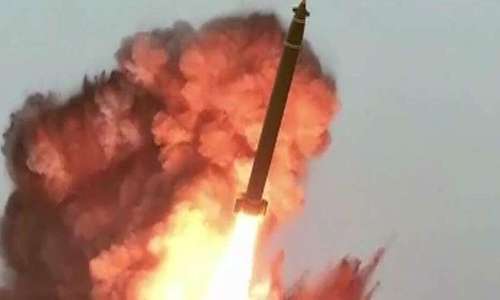 North Korea fires 2 missiles as nuclear deadline looms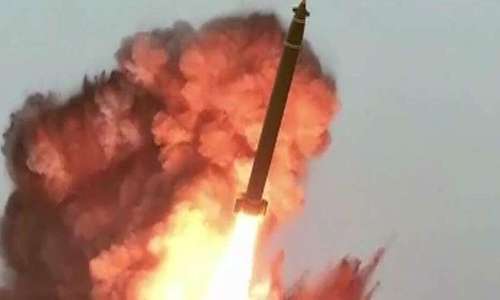 FOX – North Korea on Thursday test-fired two short-range projectiles, likely launching the missiles from its "super-large" multiple rocket launcher, South Korean military officials said.
The dual launches greeted Americans waking up Thanksgiving morning with a reminder of the looming end-of-year deadline set by dictator Kim Jong Un to wrap up the stalled nuclear negotiations between the Hermit Kingdom and the United States. It also comes three days after North Korea cranked up tensions by saying its troops performed artillery drills near a disputed sea boundary with South Korea.
Seoul's Joint Chiefs of Staff said in a statement the projectiles were launched toward the North's eastern waters from northeastern South Hamgyong province. It wasn't immediately clear what type of projectiles were used in the test.
Maj. Gen. Jeon Dong Jin, a senior operations officer at the JCS, said the projectiles flew about 235 miles at a maximum altitude of 60 miles. He said South Korean and U.S. intelligence authorities were continuing to analyze the details. READ MORE
Leave a Comment
You must be logged in to post a comment.