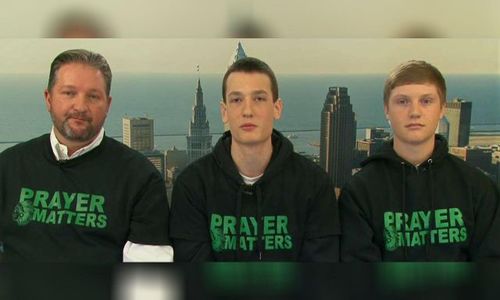 Ohio High School Athletes Respond After Atheists Target Their Game-Time Prayer
Members of an Ohio high school basketball team accused a nonprofit of effectively silencing their customary prayer before games.
Nicholas Pidgeon and Nick Everett of the West Branch School District, and Pidgeon's father, Brooke, said the Freedom From Religion Foundation (FFRF) demanded that the district stop praying before games.
FFRF called the prayers "inappropriate and unconstitutional" and said the school "must take immediate action to end the practice of prayer."
Everett said everyone on the team wants to continue to pray.
The elder Pidgeon said the school's sports teams have been praying for 40 years, and that FFRF's protest is something "we're not going to take lightly." FOX
Leave a Comment
You must be logged in to post a comment.