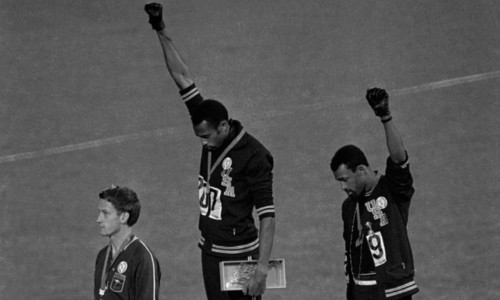 Olympic Committee passes guidelines against protesters, but Christians are overlooked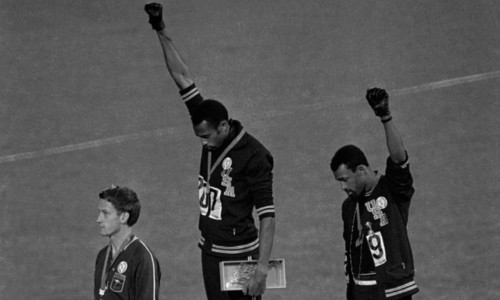 Guidelines for protesters were handed down this week by the International Olympic Committee (IOC) before the 2020 Olympics in Tokyo this summer.
Olympic Charter Rule 50 states, "No kind of demonstration or political, religious or racial propaganda is permitted in any Olympic sites, venues or other areas."
This week the IOC gave clarity to Rule 50. They said athletes can express their opinions only at press conferences, interviews, team meetings, and on social media.
Athletes cannot kneel during national anthems, wear gear promoting causes, have banners, demonstrate, or protest.
At the 1968 Olympics award ceremony in Mexico City, USA sprinters Tommie Smith and John Carlos raised gloved fists. Recently, football player Colin Kaepernick and soccer star Megan Rapinoe knelt during the national anthem.
After the 2016 Olympics, President Obama honored 1968 protesters Smith and Carlos at the White House with the 2016 Olympic team.
During the presentation, the President raised his fist in honor of them. 4 WINDS USA President Steve McConkey was the only person who publicly stood against this.
McConkey operates 4 WINDS USA, a Madison, Wisconsin worldwide ministry that stands up for Christian athletes.
The Olympic Committee has an uneven record when it comes to Christians. They put the 2008 Olympics in China where Christians are persecuted on a daily basis.
In 2019, World Athletics held the World Track and Field Championships in Qatar, a persecutor of Christians. World Athletics and the IOC work hand-in-hand.
The United Nations (UN) and IOC work for the same causes. The UN promotes abortion and homosexuality. The Olympic Committee lectures people on morals, but promotes the UN's immoral goals.
In 2015, the Olympic Movement was officially recognized as an "important enabler" of sustainable development and was included in the UN's Agenda 2030 that promotes abortion and homosexuality.
The UN General Assembly adopted Principle 6 in 2017. This was an effort to make sure future Olympic sporting sights do not discriminate against homosexuality.
Principle 6 states, "Any form of discrimination with regard to a country or a person on grounds of race, religion, politics, gender or otherwise is incompatible with belonging to the Olympic Movement."
4 WINDS USA does not endorse violence against anyone. They believe Christians should have the right to say homosexuality is a sin without repercussions from the IOC. Athletes should not be punished directly or indirectly for having Biblical standards.
In 2003, McConkey started fighting against the International Olympic Committee for allowing transgenders in the Olympics. He was the only one who stood against this publicly.
From there, the transgender movement spread to state high schools, the NCAA, NFL, NBA, MLB, and the military. McConkey has fought this LGBT agenda every step of the way.
McConkey tried to sue the International Olympic Committee before the 2016 Olympics in Rio. He was concerned that intersex athletes would sweep the 800 meters. That is exactly what happened.
McConkey was told he did not have a case because he did not have a vested interest in the race. After that, World Athletics for track and field started the process of lowering transgender testosterone levels.
In the fall of 2019, the IOC said transgender rules would stay in place through the 2020 Olympics. Currently, transgenders have to take hormones for a year to keep testosterone levels down to 10 nanomoles. No surgery is required.
The IOC allowed each individual sport to determine the best level for their sport. World Athletics for track and field dropped testosterone down to 5. USA Swimming kept it at 10. After the 2020 Olympics, transgenders may be banned from future Olympics.
"Take no part in the unfruitful works of darkness, but instead expose them." (Ephesians 5:11)
Leave a Comment
You must be logged in to post a comment.