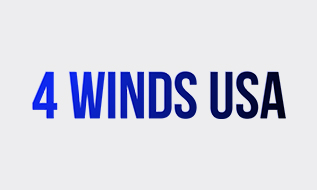 One Future State for Israel Without Occupiers
By Merrill Olson
There is much conflict today regarding the nation of Israel. This tension involves dividing the land whereby a Palestinian state can be established that includes the West Bank, East Jerusalem, the Western Wall, and the Temple Mount. Defying the Word of God, the recent resolution in the U.N. Security Council depicted that Israel's settlements are jeopardizing the two-state solution and is totally illegal.
Nevertheless, what is interesting about the resolution is that there is no consideration given to the history of the Palestinians. A person, therefore, may ask: "Where in the history of the world has there ever been a Palestinian State?" The answer is that there is none! What history does tell us is that there was no Palestinian National Authority before 1994, the year it was founded. As a result, the Palestinians have no right to any of the land of Israel because it never was theirs.
God gave the land only to the descendants of Abraham through Isaac and Jacob (Genesis 12:1-3; 13:14-18; 15:1-21; 28:13-15). Anyone else would merely be occupiers, including the Palestinians if such a thing happens before the Lord returns. Occupiers are people who dwell on land that does not belong to them. Right now some of them are residing on the Gaza Strip. When the Lord returns, that will change.
We know it will happen because of what God said to Abram, "And I will establish My covenant between Me and you and your descendants after you in their generations, for an everlasting covenant, to be God to you and your descendants after you. Also, I give to you and your descendants after you the land in which you are a stranger, all the land of Canaan, as an everlasting possession; and I will be their God" (Genesis 17:7-8).
In spite of Replacement Theology, political Leftists, Muslims and anyone else who tries to disprove God's promise to Abram (Abraham), the unconditional covenant of God stands strong. He assured Israel that all the land and not part of it belonged to her. Canaan would be an "everlasting possession," and He "will be their God."
What is interesting about the nation is that God is restoring the land and the people of Israel (Ezekiel 36). It was a desolate piece of property for centuries because of Israel's own disobedience. Then the Jews began returning to the land and on May 14, 1948 the present state of Israel officially began. God's promises were being fulfilled.
However, total fulfillment will take place as the Lord Jesus sets up His Kingdom reign after His Second Coming. Scripture teaches that God will gather to the land of Israel the remnant of Jews who accept Jesus as their Messiah at the end of the Tribulation or during it (Zech. 10:6-9; 12:10-14; Ezek. 37). He will pour out His Spirit upon them (Ezek. 36:22-28; Is. 32:15; 44:3). They will enjoy dwelling in all the land God has promised to give them, which has never happened. All covenants will be fulfilled (Joel 3:1-18).
In the meantime, Israel will be "a very heavy stone of all peoples" (Zech. 12:3) until Christ returns. For us whose faith rests in Him, our focus is on God's prophetic plan.
Leave a Comment
You must be logged in to post a comment.