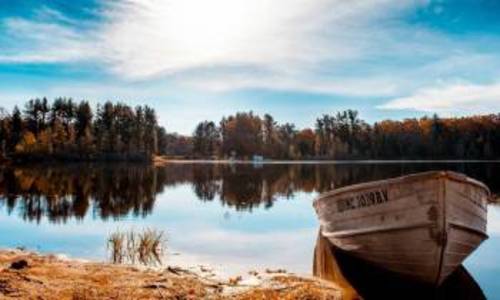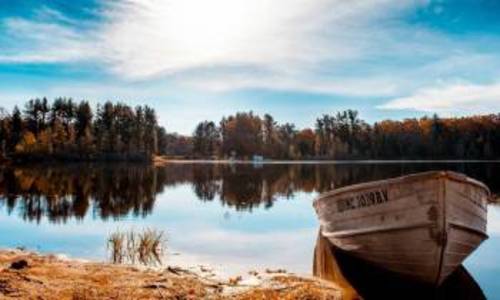 By Paul Bawden
The happenings in the United States right now are telling us that there is a desperate need for peace – peace among individuals, peace in all of our relationships, and ultimately peace with God.
Of course, saying that there is a need for peace in the USA at this time almost seems like empty words. As emotions run high, sometimes it seems like there's a failure to even think rationally. What happens is that the blame game is played, using words to describe different people, which just causes the emotions to run higher.
We all need to take a deep breath, and look inward and ask ourselves, "What is my attitude toward someone who is of a different skin color than I am?" Then, "Do I respect that individual?"
I know we are dealing not just with something that happened yesterday, but attitudes that have been around a long time. Still, we need to be honest with ourselves as we are challenged to take a look at how we feel about someone not like us.
We need to be reminded that we are all one race regardless of the color of one's skin or one's background. The biblical God created each of us either physically male or female, and in His image, that is with an immaterial part, which includes one's mind, emotion, and will (Genesis 1:27). Certainly, there are different people groups in that one race, but all individuals have been created in the image of God – with the privilege to display who the biblical God is in one's life. When such is denied, we get to where we are today, sad to say.
Regardless of those not believing Scripture, each of us has infinite value before God, and as a result each of us should have the same respect and honor of each other. What's happened in our culture is that reality has not been practiced. As a result, we have experienced in the history of the United States the awful plague of slavery. Thank the Lord for June 19th, when the emancipation of slavery became a reality in 1865. That day should be made a Federal Legal Holiday. Still, as evidenced by the some of the tragic happenings in our country at this time, hatred, and disrespect are lingering among us.
Hopefully, some more helpful measures can be put in place to ensure that equality will be experienced by all, which will take prayer, time, wisdom, and the working together of our government officials, and firsts responders, along with the cooperation of all the citizens and people of the USA.
However, there's something that supersedes any government program and intervention. It's what takes place in our hearts. For there is a need for each of us to first of all experience ultimate peace with the biblical God – to be reconciled to Him through faith in Jesus Christ, who has made peace for us with God through His death, burial and bodily resurrection (II Cor. 5:20-21).
Why so? Jesus taught that out of the heart come evil thoughts, sexual immorality, theft, murder, adultery, greed, wickedness, deceit, lustful desires, envy, slander, pride, and foolishness (Mark 7:21-22).

Our hearts are full of that which can demean other people and not give them the God respect that they deserve. That's why each of us needs to be reconciled to God – through faith in Christ – forgiven by Him, given His nature that will display His kind of character to others – compassion, kindness, humility, gentle- ness, and patience; bearing with one another and forgiving each other as God forgives us (Col. 3:12-14).
Unless, you and I are at peace with the biblical God through faith in Jesus Christ, there will be no peace with others, and not the respect that each one made in the image of God fully deserves. Unless we let Jesus change our hearts to love, forgive, and accept each other as He accepts us – His peace will continue to slip through our lives, yes, the USA and the world, like sand through the hour glass, with no lasting peace with others. Through faith in Jesus Christ, may, we, in His power, build our lives on Him, the eternal Rock of our salvation!

Paul Bawden is married and served in the pastoral ministry for 45 years, retiring in 2011. He graduated from the University of Wisconsin-Madison with a B.A. in Speech and attended Dallas Theological Seminary, receiving a Master of Theology. He has taken counseling courses at Trinity Evangelical Seminary in Deerfield, Illinois. Paul is a lifetime member of the Evangelical Free Church of America, as well as being a member of Interim Pastor Ministries (IPM), which serves churches during their time of transition in searching for a new pastor. He writes for Union Gospel Press, as well as being a volunteer writer for GotQuestions.org. Paul likes to write, read, bike, and work in the yard. The Bawdens have had the privilege to travel to Mexico and Romania on mission trips and visited various countries in Europe.
Leave a Comment
You must be logged in to post a comment.