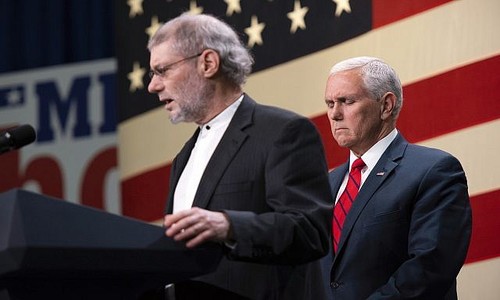 Jews upset with prayers by 'Christian rabbi' with VP Pence after temple massacre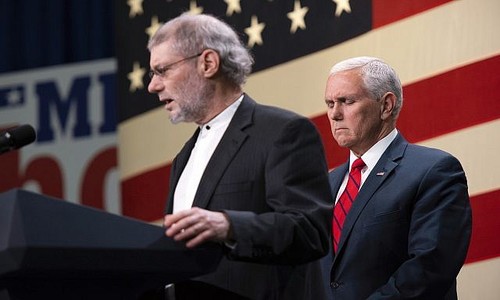 (YAHOO) American Jews, in shock over the massacre of 11 people at a Pittsburgh synagogue, voiced outrage Tuesday after Vice President Mike Pence hosted an election event with a so-called "Christian rabbi."
Pence took part late Monday in a campaign rally for Lena Epstein, a Jewish Republican running for the House of Representatives, in suburban Detroit, Michigan.
At the rally Loren Jacobs, who uses the title "rabbi" but espouses Christianity, was invited to speak on behalf of the area's Jewish community.
Instead of opening up with prayers for the 11 Jews shot dead Saturday at the Tree of Life synagogue, Jacobs praised Jesus Christ and then offered prayers for four Republican candidates.
Leave a Comment
You must be logged in to post a comment.