Pictures Through The Years

While going to Dunlap Elementary in Des Moines, Iowa, Steve went to the Drake Relays on field trips in 1967 and 1968. Here is Olympic runner Jim Ryun.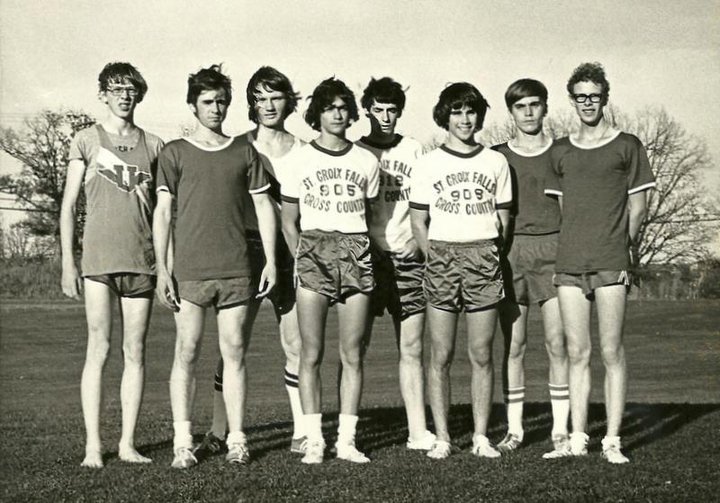 Steve moved to the Danbury, Wisconsin area in 1968 after the sixth grade. He ran at Webster High School. 1973 Upper St. Croix Valley All-Conference team. One of the top conferences at the time.

Steve ran at Minnesota State University in Mankato, a top NCAA team.
Steve ran three marathons and has logged 66,300 miles.

While getting a Master of Science-Public Health at Western Kentucky, Steve was a grad assistant coach. 1980 Ohio Valley Conference champions with a perfect 15 points. Went on to place sixth at the NCAA Divison 1 Championships.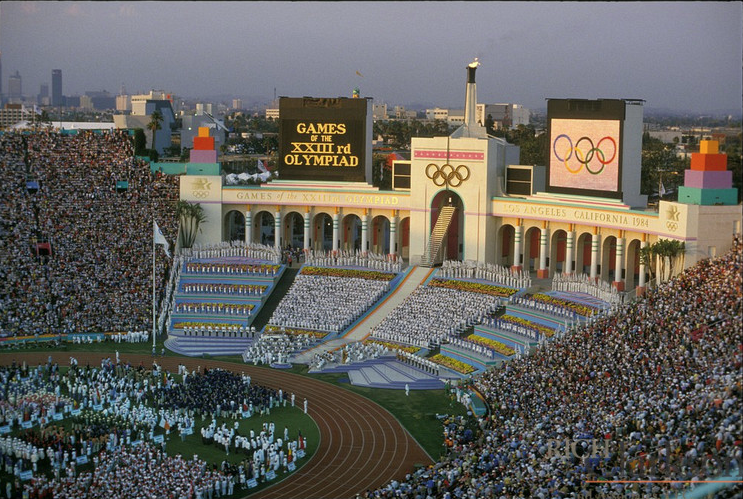 1984 Olympics in Los Angeles. Steve and Liz started in world-class track and field ministries in 1981. Steve was a USA National Club Coach from 1982 through 1992, with athletes ranking eighty times. After that, they dropped the team and worked with athletes on all teams. In 2014, they started working with all sports.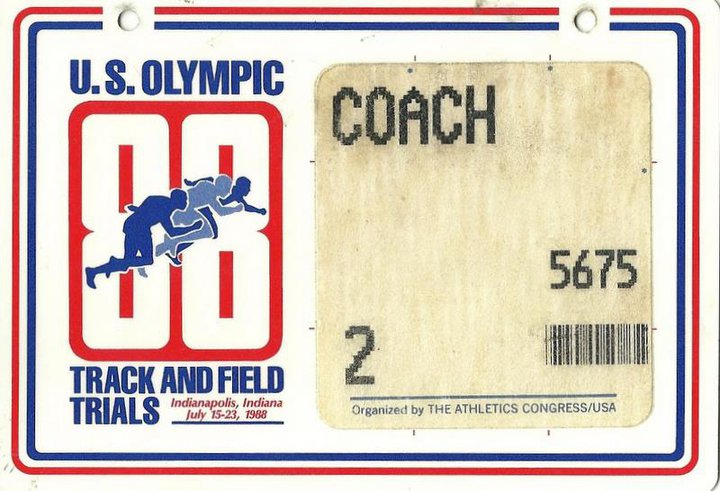 Great Olympic Trials and Championships were held in Indianapolis for many years.
Last time as a USA National Club Coach was at the 1992 Olympic Trials in New Orleans. Steve worked with all track and field teams after that. In 2014, they switched to all sports.
1996 Olympics in Atlanta.
Steve with former British Olympians Brendan Foster and Steve Cram at the 1996 Olympics in Atlanta.
Steve and Liz were 100 yards from where the bomb went off at the 1996 Olympics in Atlanta. They saw a guy going in with an Army bag before the bomb went off. The FBI interviewed them.
One of the nails from the bomb hit a statue. Two people died. Many were able to move away from the suspicious Army bag before it went off.

Steve and Liz live close to the University of Wisconsin football stadium in Madison. Jesse Owens competed at a track and field meet at the stadium when the track was there. Shortly after, he won four golds at the 1936 Olympics to defy Hitler.

The McClimon Track at the University of Wisconsin in Madison. Steve and Liz live up the street. Wisconsin has the best cross country teams in NCAA history.
At the 2012 Olympic Trials in Eugene, Oregon.
Steve and Liz at the University of Wisconsin near where they live.
Leave a Comment
You must be logged in to post a comment.