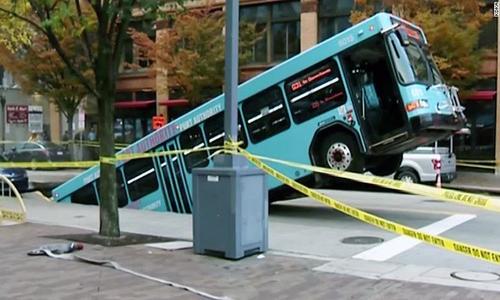 Pittsburgh sinkhole swallows bus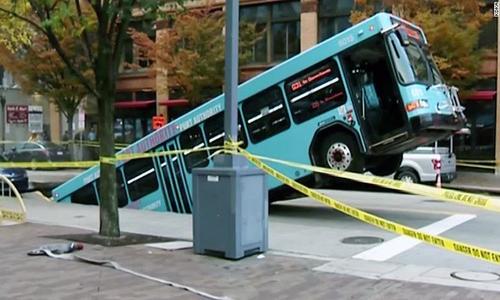 CBS – A massive sinkhole opened up in downtown Pittsburgh during the Monday morning rush hour, swallowing the back half of a Port Authority bus and nearly a car with it.
Emergency crews have been on the scene all day at Penn Avenue and 10th Street, near the Westin Hotel. They were called there just before 8 a.m., and are expected to be there into the evening hours.
Officials say it will take quite some time to remove the bus. Afternoon rush hour traffic and fans looking for parking before tonight's Pittsburgh Steelers game at Heinz Field could be impacted.
The entire back of the bus is in the hole with the front half sticking up in the air.
The G31 Bridgeville Flyer bus was stopped at a red light when the hole opened underneath it, the Port Authority said.
According to Port Authority officials, the back half of their buses are by far the heaviest part, because that is where the engine is located. READ MORE
Leave a Comment
You must be logged in to post a comment.