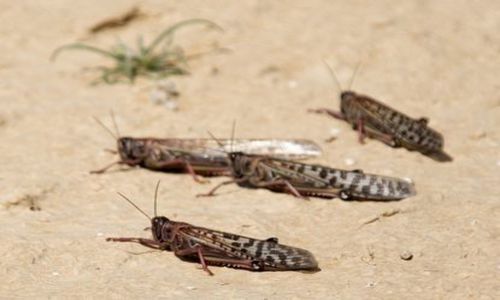 Plague of locusts set to descend upon Middle East in time for Passover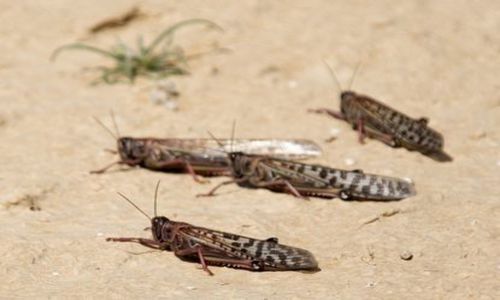 (TIMES OF ISRAEL) A plague of locusts the likes of which have been unseen for over 30 years is about to hit Africa and the Middle East. Adding to the perfect biblical storm, the current coronavirus pandemic is affecting travel of international experts and in-country gatherings for training to combat the locust threat, said Rome-based Senior Locust Forecasting Officer Keith Cressman on Monday.
Cressman works at Locust Watch, a division of the United Nation's Food and Agriculture Organization, which gives emergency assistance to countries facing desert locust invasions and constantly monitors the status of potential infestations. According to the organization's most recent forecast report, there are new "extremely alarming" swarms forming in Horn of Africa.
Cressman, who has worked with the organization for over three decades, told The Times of Israel on Monday that the previous time the region has been in such danger was during the plague of 1987-1989.
The Desert Locust (Schistocerca gregaria) "is the most destructive migratory pest in the world," according to the Locust Watch website. As depicted in the Book of Exodus, when the highly mobile swarms of Desert Locust form, "they are ravenous eaters who consume their own weight per day, targeting food crops and forage." READ MORE
Leave a Comment
You must be logged in to post a comment.