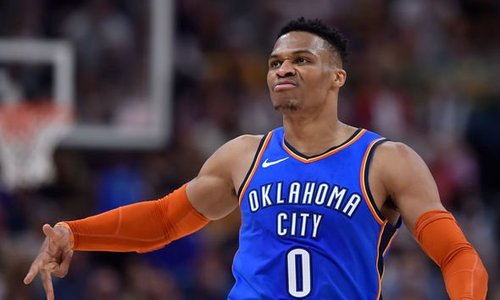 Pro basketball player Russell Westbrook threatens fans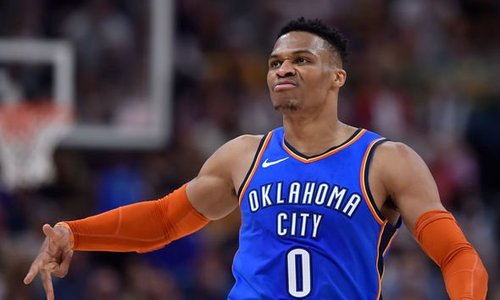 (DEADSPIN) It's safe to say that Russell Westbrook and fans of the Utah Jazz have a bit of a strained relationship. That tension was taken to new heights on Monday when video surfaced of the Thunder point guard getting into it with someone in the stands of Vivint Smart Home Arena. The vertical video shows Westbrook speaking to someone to his left promising to fuck up someone he points to in the crowd. He then turns in the direction of the fan in question and says:
"I promise you. You think I'm playing? I swear to god. I swear to god. I'll fuck you up. You and your wife, I'll fuck you up. [turns towards the court] Nah, fuck that! Nah, fuck that! [turns back to fan] I promise you. On everything I love?. Everything I love, I promise you. I swear to god."
This isn't exactly new ground for the Oklahoma City player. When the Thunder and Jazz faced off in the playoffs last season, there were a couple instances similar to this one between Westbrook and some random Utahns. In both cases, the fan in question was smart enough to back down after Westbrook took a step towards them. After a Game 6 loss, the point guard told reporters that Jazz fans shout "disrespectful, vulgar" things from the stands that they wouldn't tell him on the street because he "don't play that shit."
Leave a Comment
You must be logged in to post a comment.