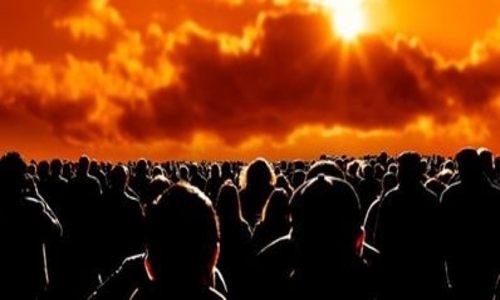 Recent peace agreement is temporary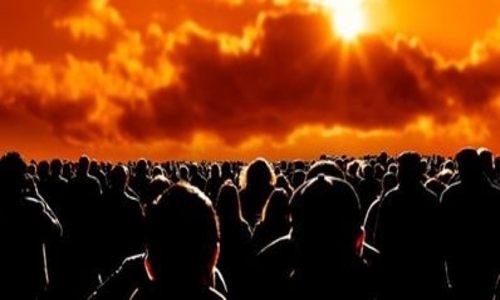 By Merrill Olson

President Trump was instrumental in a recent peace agreement between Israel and two Arab nations. For many, this was met with amazement because it had never been done before by any preceding presidents. Yet, it has also brought curiosity by certain believers as to how it ties into Bible prophecy. I have been asked this question.
One thing we need to keep in mind is that anything that happens now before the Rapture, will not affect any future agreements that may be made before that time. This is true if the Lord continues to tarry His coming until His redeemed church is complete. There will be no one missing that should be in it. Like a bricked building, there will be no piece missing. It will be complete. Not one of His sheep will lose out. The Bible says, "For whom He foreknew" (Rom. 8:29). In other words, "The salvation and redemption of every believer is determined and known in God's mind before its realization and reality in time. As a result, none of them will be missing.
Therefore, when the blood bought church is complete and Jesus comes for it (1 Thess. 4:13-18), shortly afterward the seven year tribulation period will begin. With millions of born again believers instantly taken out of this world, and the graves are opened of those who have died in Christ, it will throw the world into utter chaos. Every peace treaty that has been made with Israel will be no more. Their value will be nothing! People will be looking for answers until a man will appear on the world scene promising them. The Bible calls him, "the man of sin" or "lawlessness" and "the son of perdition" among others (2 Thess. 2:3). Because of his fierceness and evil, Revelation refers to him as "the beast" (13:4). We know him as "the Antichrist" (1 John 2:18).
This ruler will be the most incredible figure and leader the world has ever known.. Even though he will appear as the embodiment of human wisdom and power, he will be given his authority by Satan himself (Rev. 13:4). One of the most telling of his characteristics is given in Daniel 11:21 that speaks of him coming into power "peaceably and [to] seize the kingdom by intrigue." In other words, he is empowered by the father of lies, Satan, and will be a master of deception and people will actually worship him (Rev. 13:4).
Yet, this Satan energized individual will sign, in the beginning of the Tribulation period, a seven year covenant with the Jewish nation (Dan. 9:27). He covenants to protect the Jews from their enemies. This may be, too, so they can build their temple and restore their sacrifices. The spiritually blind Jewish leaders will gladly enter into this covenant while they remain ignorant of their own Old Testament Scriptures. But we know that after three and one half years, he will break this covenant as he commits the "abomination of desolation" in the temple (Dan. 11:31; 12:11; 2 Thess. 2:4).
Even though we rejoice over present covenants made with Israel, they are merely temporary. Instead, we must keep our eyes on Jesus each day and His promises! Everything that is prophesied in His Word will be totally fulfilled! Therefore, each day we must be people "looking unto Jesus, the author and finisher of our faith" who is now seated "at the right hand of the throne of God" and is coming again (Hebrews 12:2).

Merrill Olson served as a senior pastor for thirty-four years. He received a B.S. from Minnesota State University-Mankato, an M. Div. from Bethel Theological Seminary, and a D. Min. from Columbia Evangelical Seminary. He is currently involved as an interim pastor along with a teaching and writing ministry. His emphasis is on apologetics and training believers to defend their faith in Christ from God's Word. He is well versed in Bible prophecy as it pertains to end times. He is a gifted speaker with the conviction that only by the Word of God can people experience inward transformation by the Holy Spirit. He and his wife, Jan, reside in Minnesota and have two daughters and four delightful grandchildren.
Leave a Comment
You must be logged in to post a comment.